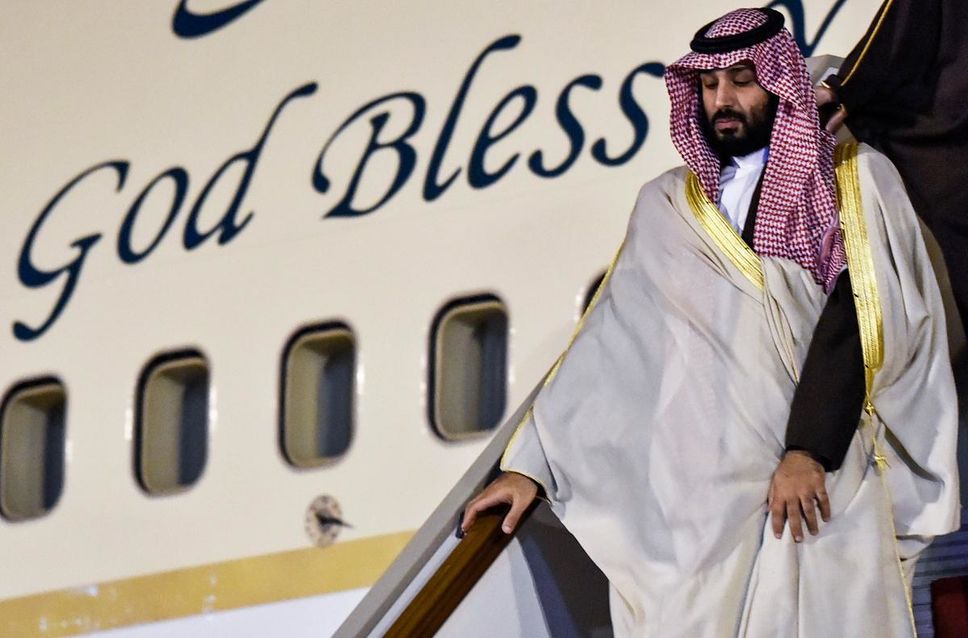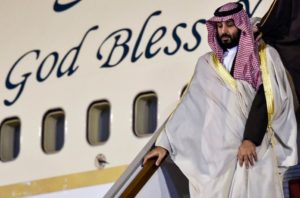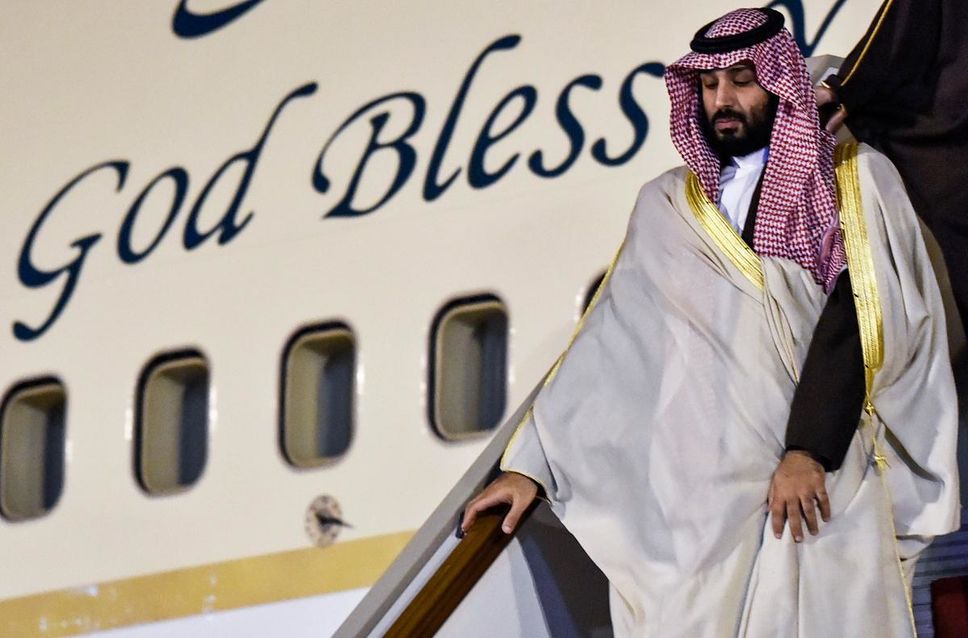 Saudi Arabia's Crown Prince Mohammed bin Salman arrived Monday in Algeria, where hundreds of people have been protesting the visit over the murder of dissident journalist Jamal Khashoggi.
The powerful prince and his large delegation were seen being greeted on a red carpet at Algiers airport by Prime Minister Ahmed Ouyahia and members of his government.
The aim of the trip was to give "new impetus to bilateral cooperation and the realization of partnerships and investment projects," the Algerian presidency said in a statement.
Investments and trade relations, especially in the oil and petrochemical sectors, will be discussed during the two-day visit, state-owned news Agency APS said on Saturday.
The Saudi crown prince's visit to Algeria has drawn criticism from political and academic circles. The visit was denounced in a joint statement by 17 intellectuals, journalists, Muslim scholars and other figures. The critics said the "whole world is certain that he ordered a terrible crime against journalist Jamal Khashoggi".
The heir to the throne of the world's top oil exporter had visited the United Arab Emirates, Bahrain, Egypt, Tunisia, and Mauritania, last week, his first trip abroad since Khashoggi was killed inside the Saudi consulate in Istanbul on October 2.
In Mauritania, Saudi Arabia pledged to build a large hospital in capital Nouakchott, according to state media.
In Tunisia, Nourredine Ben Ticha, an advisor to the president, said following the Crown Prince's that Tunisia would announce shortly important deals with Saudi Arabia, including a loan with low interest rate, agreements on investment and other important details.
Relatedly, Reuters reported that Saudi Arabia would grant Tunisia a $500 million loan at a favorable interest rate.