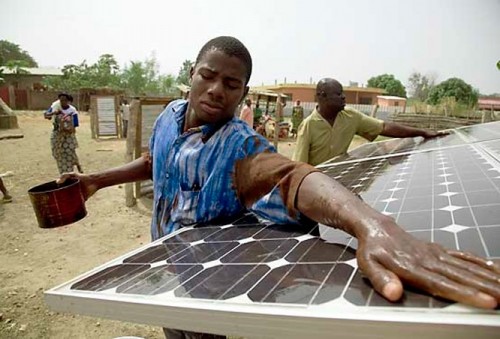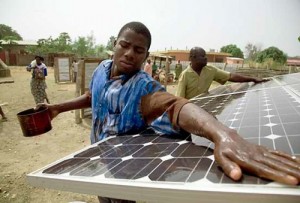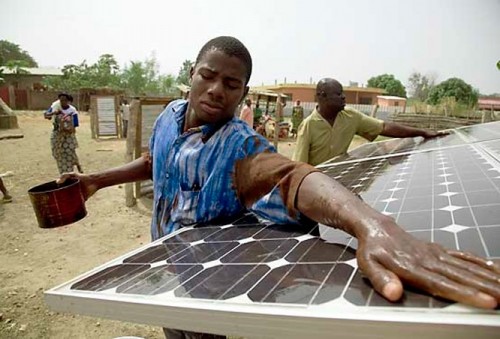 Projects to develop solar power will be launched in several countries in West and Central Africa, a region where limited supply of electricity is one of the major challenges for growth.
The projects will be carried out under an agreement signed between IFC, a member of the World Bank Group, and Scatec Solar, a Norwegian company specializing in photovoltaic solar.
The solar power projects will supply renewable energy to address electricity needs of these countries, namely Benin, Burkina Faso, Cameroon, Niger, and Togo.
Under the agreement, solar photovoltaic plants generating at least 10 megawatts of power will be developed, designed, financed, constructed and operated by IFC InfraVentures, the Global Infrastructure Project Development Fund, and Scatec Solar.
This is the first time a multilateral financial institution is partnering with a private company to develop solar power energy in Sub-Saharan Africa, the IFC said in a release.
The agreement will enable IFC InfraVentures and Scatec Solar to collaborate and benefit from each other's expertise, leveraging the world-class technical expertise of Scatec Solar and the local knowledge, networks, and funding capacity of the World Bank Group, the release said.
Africa has the fastest economic growth of any region, globally, with a rapidly increasing demand for electrical power. However, the lack of infrastructure in many areas has left people with few alternatives to relatively expensive and environmentally unfriendly diesel- and oil-based generation. Given the favorable conditions, solar power is considered a better alternative to thermal generation in Africa, IFC said.
Furthermore, solar power is well-suited to rural electrification as it can be installed quickly, without requiring transmission lines to deliver it to consumers.
According to IFC Director for Infrastructure in Africa and Latin
America, Bernie Sheahan, Solar power generation has great potential, but has had limited traction in Africa because of the lack of technical expertise and funding.