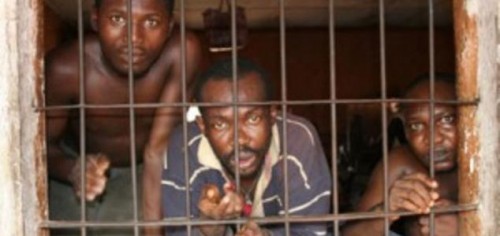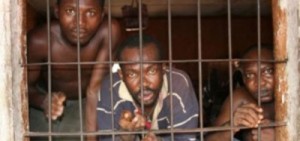 Security officers in Nigeria have rearrested 49 prisoners amongst the 175 inmates that have escaped last Sunday night, in the staged jailbreak in Akure (Ondo state) by some unknown gunmen, using explosives to break into the prison walls.
Fox News reported that a spokesman of the Nigerian prison services Ope Fatinikun told AFP that "Forty-nine of the prisoners out of the 175 who escaped from the Akure prison yesterday (Sunday) have been recaptured".  He furthermore confirmed that none of the men who staged the attack are yet to be arrested but investigations are been carried out to know those responsible for the jailbreak and also unveil all facts of the attack, "None of the assailants have been arrested and investigations are underway to unravel all the circumstances surrounding the jailbreak" he said.
According to the BBC, the prison authorities made it clear that the attacks have nothing to do with any form of terrorism, or the Islamist group Boko Haram that wants a Nigerian Islamic state in the north. However there exist suspicions that the Islamist group might be behind the attacks, as it claimed responsibility for some other past prison attacks such as central state of Kogi.
Nigeria's newspaper Vanguard also reported that their sources from the Olokuta prison informed them that the gunmen wanted to free inmates that were arrested for bank robbery in Akure about a year ago.