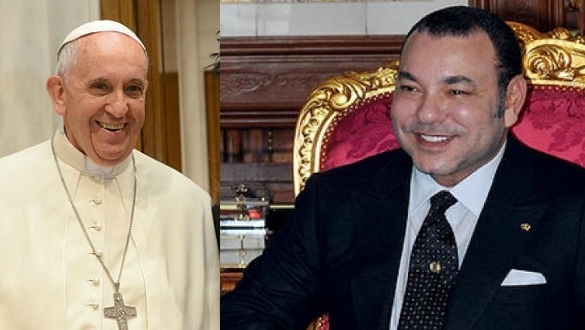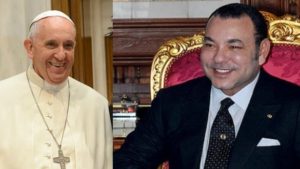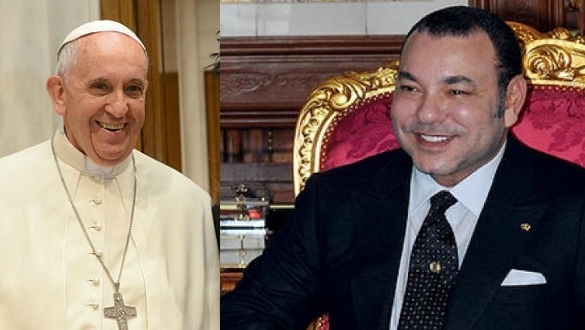 On the eve of his visit to Morocco this Saturday and Sunday at the invitation of King Mohammed VI, Commander of the Faithful, Pope Francis addressed a video message of greetings to the Moroccan people.
In his message, the Pope, who expressed his thanks to King Mohammed VI for his gracious invitation, said he was coming to Morocco as "a pilgrim of peace and fraternity, in a world that greatly needs it."
During his two-day visit in Rabat, Pope Francis will celebrate Mass, visit a migrant center, run by the charity Caritas, and visit the Mohammed VI Institute, which oversees the training and formation of Imams, from Morocco and also from Africa and Europe.
With this visit, the Pope continues his mission of promoting relations with Moslems, said Paul Samasumo, journalist at Vaticannews.
"It is, therefore, no coincidence that one of the main highlights of this visit by Pope Francis will be to the Mohammed VI Institute. The Institute is named after the King of Morocco himself. Many of the students at the institute are from Africa, the Middle East and Europe. They come here for their studies in Islam. It is they who will, in turn, carry to their regions this moderate brand of Islam that Morocco is keen to promote," the journalist wrote.
In Morocco, Islam is the state religion but the constitution guarantees "to all the freedom to practice their faith."
In his video message, Pope Francis remarked that both Christians and Muslims believe in God the merciful Creator "who created men and women, and placed them in the world so that they might live as brothers and sisters, respecting each other's diversity and helping each other in their needs."
God entrusted to them the earth, our common home, he added, "to guard it responsibly and preserve it for future generations."
Pope Francis underlined that this trip offered him "the precious opportunity to visit the Christian community in Morocco and to encourage its journey."
The tiny and diverse Catholic community of about 33,000 living in Morocco is mostly made of African students attending Moroccan universities, migrants from sub-Saharan Africa and also some Asian contract workers.
The Pope also mentioned that he would be meeting with migrants, who, he said, "together embody an appeal to build a world of greater justice and solidarity."