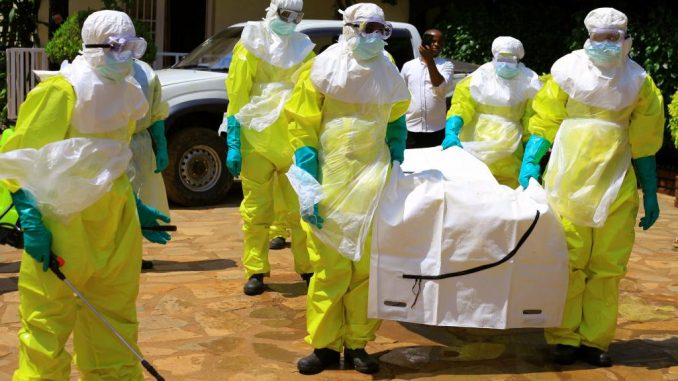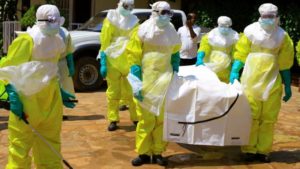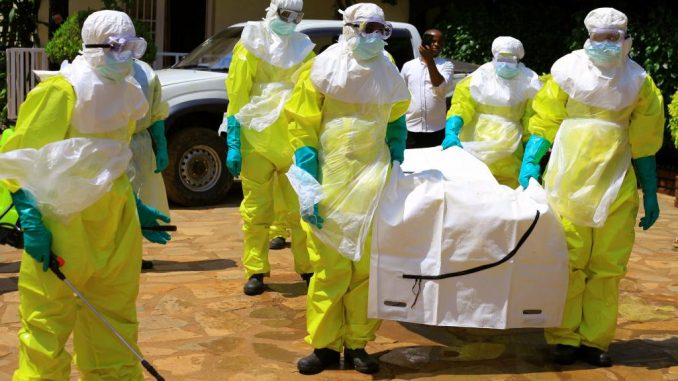 In Democratic Republic of Congo, Ebola outbreak is spreading at its fastest rate, the World Health Organization (WHO) said on Monday.
According to the UN body, each of the past two weeks has registered a record number of new cases, marking a sharp setback for efforts to respond to the outbreak.
The number of cases hit a record 72 last week, said WHO spokesman Christian Lindmeier. Previous spikes did not exceed 50 cases, he said.
Ebola, one of the world's deadliest diseases, first appeared in Sudan, followed by DR Congo in 1976. The current outbreak in Congo is the second deadliest and second largest in history, topped only by one in West Africa in 2014, when the disease killed more than 11,000 people, according to the World Health Organization.
More alarmingly, about three quarters of Ebola deaths last week occurred outside of treatment centers, according to Congo health ministry data
Efforts to contain the outbreak have been stifled by the insecurity and violence in the east of the country, WHO stressed.
The UN public health agency estimates that more than a million refugees and internally displaced people are traveling through and out of North Kivu and Ituri provinces, and this movement is a potential risk factor for the spread of Ebola.
The current outbreak is believed to have killed 676 people and infected 406 others. Another 331 patients have recovered.