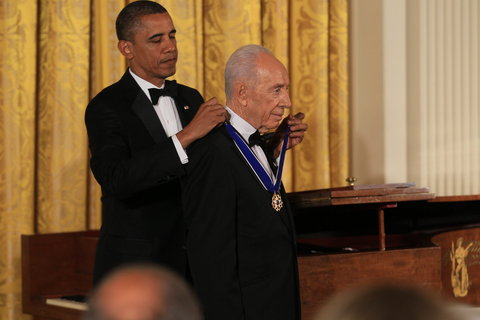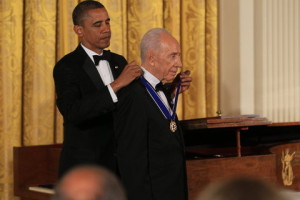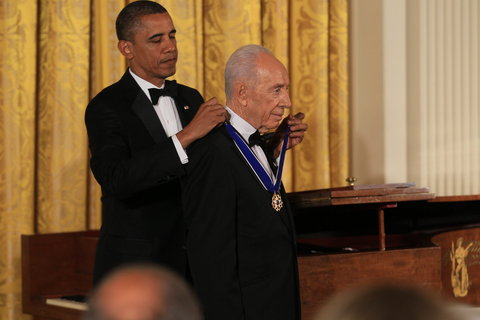 Israeli president Shimon Peres has been honored at the White House by President Barack Obama who granted him the "Presidential Medal of Freedom", the highest U.S. award bestowed on a civilian. It is really a big deal and a historic political event marking the unbreakable bonds between Tel Aviv and Washington. However, such a move has irked the Palestinians, neighboring Arab countries and Iran.
Speaking during a ceremony organized at the White House, Mr.Obama has praised Peres, 88, as a veteran statesman who served for 65 years in the realm of politics. He also tagged him as "a friend of America" who spared no efforts to enhance U.S.- Israeli relations and helped the two countries to weather "stormy waters" during critical international juncture.
But the stalled peace process with Palestinians was in the mind of the two leaders. Peres has raised the issue saying: "Palestinian-Israeli agreement is more urgent than ever before. It is necessary. It is crucial. It is possible. A delay may worsen its chances. Israel and the Palestinians are ripe today to restart. A firm basis already exists. A solution of two national states: A Jewish state – Israel. An Arab state– Palestine".