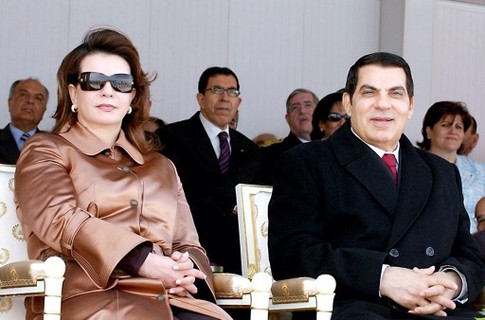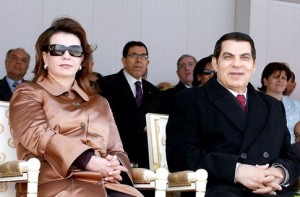 Toppled Tunisian president, Zine el-Abidine Ben Ali, who is taking refuge in Saudi Arabia with his family, has been sentenced by a military court to life in prison in absentia for his responsibility in the bloody crackdown on protesters in last year's popular uprising.
The Tunisian dictator, who ruled the North African country with an iron fist for 23 years, was convicted earlier by another court, sentencing him 20 years in prison for the killing of protesters.
Mr. Ben Ali, 76, was found guilty of "inciting disorder and murder" of pro-democracy demonstrators in a desperate move to save his crumbling autocratic regime and growing unrest.
His fall sparked the Arab Spring which is still sweeping the whole region and so far led to regime change in Egypt, Libya and Yemen.
Ben Ali faces several trials and has already been sentenced to 66 years in prison for drug trafficking, embezzlement and misuse of public funds. He and his wife, Ms Trabelsi, a former hairdresser –who helped her relatives quickly gain huge fortunes and live opulent lifestyles–, are despised in Tunisia. The couple lives currently in exile in Saudi Arabia which refuses extradition requests.