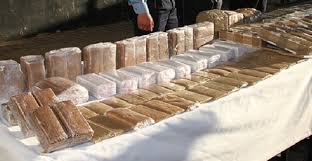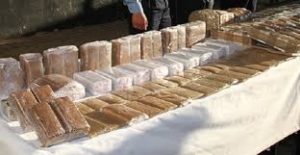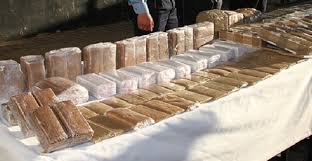 Moroccan security services have seized on Monday and Tuesday in Casablanca about 7 tons of cannabis and over $21,000 in a major drug-busting operation. Seven smugglers were nabbed.
According to the Central Bureau for Judicial Investigations (BCIJ), the drugs were hidden into a truck and two utility vehicles. Investigators say the banned substance was intended to be smuggled by sea. It is stamped with 8 different logos which means that several traffickers are involved in this operation.
Last December, Moroccan authorities seized more than a ton of cocaine and captured seven people linked to an international criminal network specialized in trafficking cocaine between Latin America, Morocco, and Europe.
The new drugs seizure shows that smugglers are trying to use the strategic position of the North African Kingdom as a transit point to European market.
Over the past decade, the flow of cocaine from South America to West Africa, and subsequently through North Africa to Europe and the Middle East, has expanded rapidly.
The UN Office on Drugs and Crime estimates that between 20 and 40 MT of cocaine transits the region annually in route to Europe. Morocco works closely with the United States and European partners to combat drug trafficking.