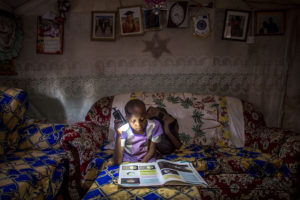 Tanzania aims to have six times its current power generation capacity by 2025 through investment in thermal and renewable energy, deputy energy minister Subira Mgalu told Parliament.
According to Subira Mgalu, implementation of various power generation projects will increase the capacity of the national power grid from 1,602 megawatts presently to 10,000 megawatts by 2025.
President John Magufuli had said in 2018 that the country needed to invest $46.2 billion over the next 20 years to revamp its ageing energy infrastructure and meet soaring electricity demand. The authorities also intend to sell their surplus production to other countries in the region.
One of the ambitious infrastructure is a 2100 MW hydroelectric plant of $3 billion in the Stiegler's Gorge Nature Reserve.
Another project is the Kenya-Tanzania Power Interconnection Project that involves the construction of an overhead transmission line from Singida in Tanzania to Isinya in Kenya.
The Kenya-Tanzania transmission line is geared towards enabling the East African neighbors to share electricity easily while reducing operational costs of energy production.
With the completion deadline set for 2020, the project is being implemented by the Tanzania Electric Supply Company (Tanesco) in collaboration with Kenya Electricity Transmission Company (Ketraco).