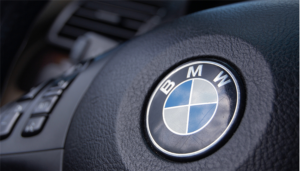 German car manufacturing giant BMW has announced a plan to buy cobalt directly from mines in Australia and Morocco to ensure the metal purchased for its electric vehicles is sourced responsibly.
The move of the Munich-based company follows London Metal Exchange's supply-chain review addressing concerns that cobalt from the Democratic Republic of Congo used by the German carmaker may be linked to child labor.
The metal from Morocco and Australia will be used in BMW's next generation of electric vehicles that will be built from 2020, Andreas Wendt who serves as Member of Management Board and Head of Purchasing & Supplier Network of BMW, said at a briefing in Paris on Tuesday.
He said Mines in Morocco and Australia "operate in line with our sustainability standards and there are no issues with working conditions such as child labor".
The supply of the commodity, mostly mined in the Democratic Republic of Congo (DRC), faced scrutiny in recent years as humanitarian groups said it's being produced in unethical conditions.
DRC is the world's biggest cobalt producer, covering two thirds of global cobalt supply. Demand has surged in recent years because of increased global electric vehicle production.
Last year, the country classified cobalt as a "strategic substance" and almost tripled the license fees for the raw material—from 3.5 to 10 per cent.
Morocco is the 12th-biggest cobalt exporting country, with 2,081 metric tons produced in 2016.