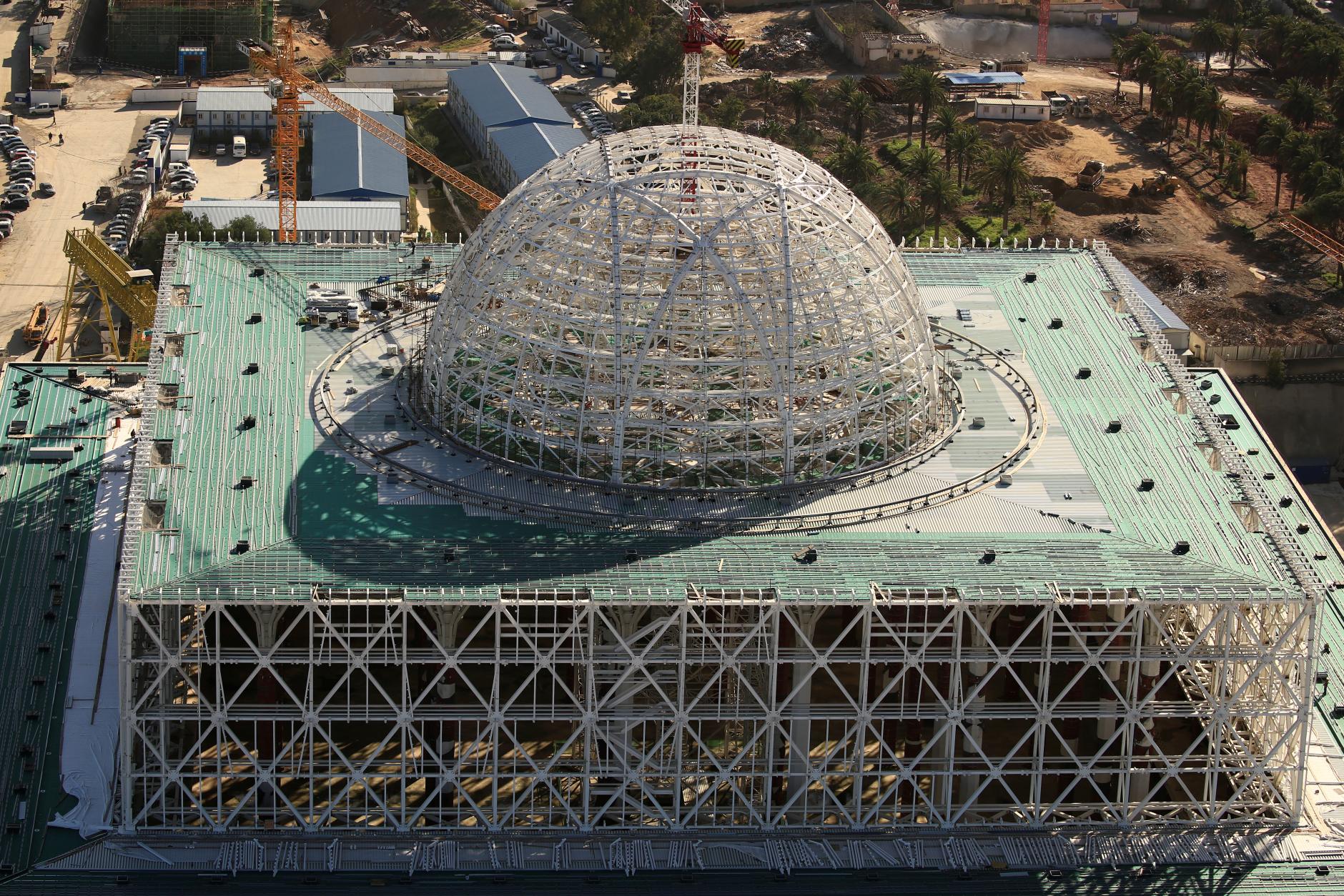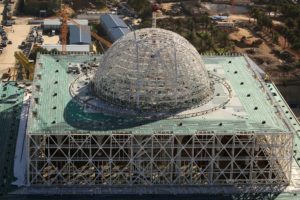 After almost a decade of delay caused by budget constraints, the biggest mosque in Algeria is nearing completion thanks to China State Construction Engineering Corporation (CSCEC), whose contractors are finalizing all aspects of the building.
The new billion-dollar mega-mosque with the world's tallest minaret covers an area of 400,000 square meters, which makes it the third-largest mosque in the world, after the Imam Reza Shrine (600,000 square meters) in Mashhad, Iran and Sultan Qaboos Grand Mosque (416,000 square meters) in Muscat, Oman.
The Djama El Djazair can hold up to 120,000 worshippers.
The grand mosque will include a one-million book library, a Koranic school and a museum of Islamic art and history.
The Algerian government allocated approximately €1 billion for the project of the Great Mosque, said the Chinese broadcaster CGTN.
Algeria's longtime leader who resigned amid massive protests last month, Abdelaziz Bouteflika, said he wanted to "leave his mark" by building the magnificent place of worship.
The Algiers mosque constitutes a new feat for the CSCEC that is involved in building heavy industry and infrastructure projects in Africa and across the world.