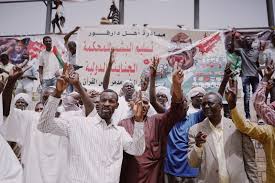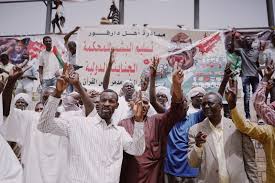 In Sudan, the military council on Tuesday announced that it had decided to cancel all that had been previously agreed with civilians about the country's transition and that elections will be held within nine months.
The coup leader General Abdel Fattah al-Burhan in a statement broadcast on state television early on Tuesday, said the election would take place under "regional and international supervision".
The Transitional Military Council ousted President Omar al-Bashir in April after months of protests against his authoritarian rule.
It had agreed a three-year transition period for transferring power to a civilian administration and that parliament be composed of 300 members for the transition, with around two thirds from the protest alliance and the rest drawn from other political groups before talks broke down on May 20.
Since the coup that ousted President Omar al Bashir, the Sudanese opposition members rejected the military rule and remained on the streets, demanding an immediate handover to civilian rule.
The UAE and Saudi Arabia have jointly pledged $3 billion in financial and material aid to Khartoum since the military seized power. About $500 million has already been deposited at Sudan's central bank.
Critics say Gulf aid aims to strengthen the military's power in Khartoum rather than improving the dire conditions of Sudanese people.