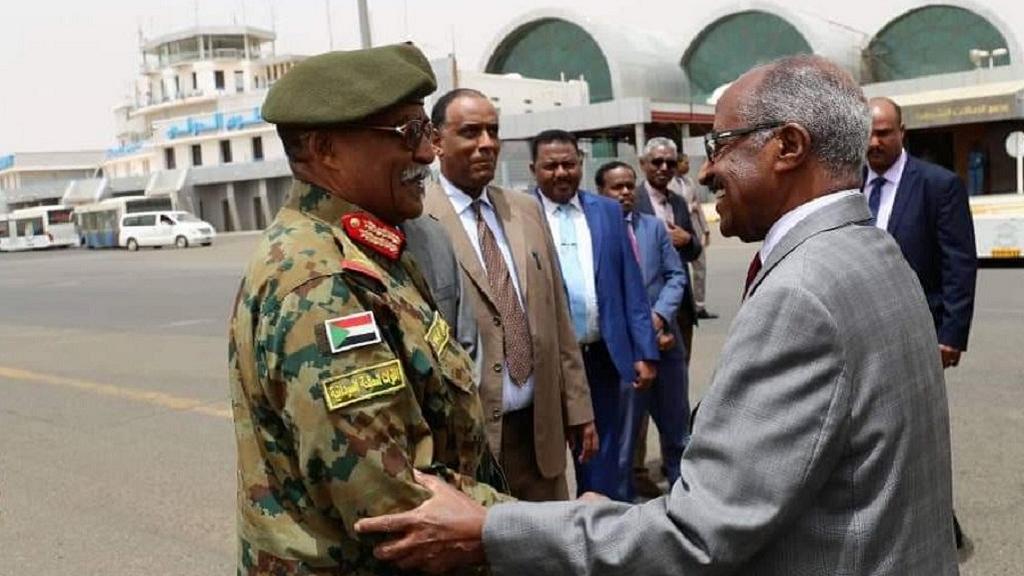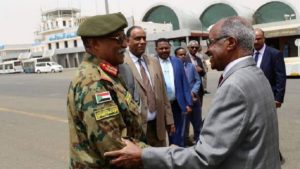 Sudan's Transitional Military Council (TMC) has welcomed an Eritrean delegation sent by President Isaias Afwerki to support the army, the people and political players.
The delegation members that included Eritrea's foreign minister, Osman Saleh, met leaders of the TMC and the head of the political committee, to express their support for the prevailing transitional arrangement.
The head of Sudan's ruling military council said the TMC was ready to meet an opposition alliance to negotiate the country's transition towards democracy, after talks collapsed following the deadly dispersal of a protest sit-in.
The military on Monday asked that proposals by Ethiopia and the African Union to come out of the stalemate with protesters should be merged.
Ethiopian Prime Minister Abiy Ahmed was in Khartoum earlier this month after special forces forcibly broke up a sit-in killing hundreds and injuring many more.
There have been no direct talks since the crack down on protesters, but Ethiopian PM Abiy Ahmed and the African Union have been trying to mediate between the sides.
At least 35 people were killed on June 3 when security forces stormed a protest camp outside the Defense Ministry in central Khartoum, according to doctors linked to the opposition.
As a reminder, Sudan's military removed long-time President Omar Bashir from office in April after months of protests and unrest. A council of generals assumed power on April 11 but it is still struggling to restore normality in the country.
The seven-member TMC is led by Lt-Gen Abdel Fattah Abdelrahman Burhan. The council says it needs to be in charge to ensure order and security.