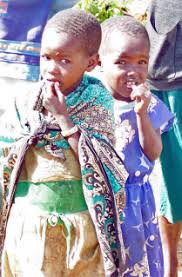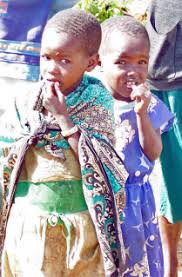 In Tanzania, more than 100,000 young girls have been tricked into a life of fear and, in effect, slavery.
According to BBC, some of the girls are sold to households where they are forced to work from sunrise to sunset. Others end up being forced into prostitution.
Their parents are usually told that the girls will be given work and educational opportunities, BBC reported.
Around 28% of Tanzania's population lived in poverty, surviving on $1.90 or less per day, in 2012 — the last year for which the World Bank has data on the country.
As Simon Ngalomba, a lecturer at the University of Dar es Salaam, explained in a Huffington Post op-ed, the rate of poverty and a poor school system have created the conditions that have made it possible for millions of Tanzanian children to forgo education for work.
Only a quarter of Tanzanian children attend secondary school, according to UNICEF, while close to a third of children under the age of 15 in the coastal African nation work.
According to an International Labor Organization survey conducted with the Tanzanian government, 4.2 million children in the country are involved in child labor.
In the 2017 Trafficking in Persons report, the US state department said that while Tanzania does not fully meet the minimum standards for the elimination of trafficking, "it is making significant efforts to do so". The government investigated about 100 suspected trafficking cases in 2016 – up from 12 cases the year before.