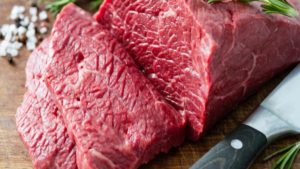 outh Africa has resumed beef exports to China after an outbreak of the highly contagious foot and mouth disease (FMD) in Vhembe, a northern district of Limpopo province halted trade.
In January, The World Organization for Animal Health has officially suspended South Africa temporarily as an exporting country until the affected area is free of the disease. Foot and mouth disease does not affect humans but poses a threat to cloven-hoofed animals such as cattle, goats and sheep.
According to the South African authorities, the trade ban has been lifted since July 23.
China becomes the 11th nation to lift the ban on imports of South African beef after Kuwait, Seychelles, Lesotho, Qatar, Swaziland, Bahrain, Mozambique, the United Arab Emirates, Egypt and Jordan.
South Africa exported about 10,000 tons of beef to China in 2018.
South Africa is a net exporter of chilled and frozen beef. The country produces around $145 million worth of exports in red meat annually, with agriculture being one of the highest contributors to GDP.
With a population of 1.4 billion people, 400 million of which are middle income, China is a huge market for South Africa's agricultural products.
Last month, a Chinese economic and trade delegation consisting of 60 entrepreneurs from more than 40 major companies signed 93 cooperation agreements with their South African counterparts.
China has remained South Africa's largest trading partner for 10 consecutive years and the main source of investment.