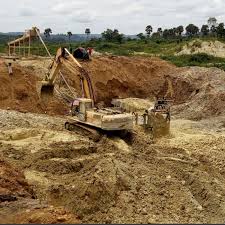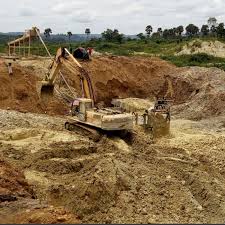 Cameroon has discovered 300 new mineral mines across the ten regions of this Central African nation, local media reported.
According to the Cameroonian Minister for Mines and Technological development, the country has increased potential for mineral resources.
Cameroon's undeveloped mineral resources include bauxite, cobalt, gold from lode deposits, granite, iron ore, nepheline syenite, nickel, and rutile are among the rich minerals discovered.
These sites were discovered in the East, the West, the North, the Centre and in Adamaoua.
The exploration operations were organized in the framework of the project Projet de renforcement des capacités dans le secteur minier (Precasem), funded by the World Bank Group to boost the country's mining sector.
Since 2014, the world's major mining interests – including Australia's Sundance, Canada's Rio Tinto Alcan and China's SinoSteel have been exploring Cameroon soils when the government completes a sophisticated and expanded aerial survey of 457,000 square miles of the nation.
All of the old claims that Cameroon possesses one of Africa's largest reserves of mineral resources were based on a 40-year-old survey of less than half of Cameroon. Despite those out-dated claims, global mining industry giants continued to rush in: Australia's Sundance, Korea's C&K Mining, Canada's Rio Tinto Alcan, and China's SinoSteel, among others.
To date, the government has issued an estimated 170 exploration permits enabling the mineral-hungry investors to probe the country's remotest parts, digging around for leads to possibly buried deposits.
Cameroon has not officially announced how much it gains from the mining business but says it contributes a significant amount to the country's gross domestic product.