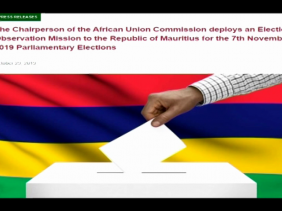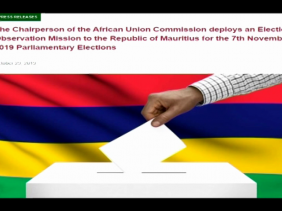 Voting began Thursday in Mauritius where citizens are voting for a new parliament and a new Prime Minister who will govern the Indian ocean island nation for the next five years.
Nearly a million voters are registered for Thursday's elections for 62 seats in parliament. Mauritius follows a Westminster-style electoral system where voters directly elect members of parliament, who in turn elect the PM and head of government.
It is the first election since Pravind Kumar Jugnauth succeeded his father in 2017 as prime minister when the elder Jugnauth stepped down.
Both the ruling Militant Socialist Movement (MSM) and its main rivals the Labor Party and the Mauritian Militant Movement (MMM) have campaigned on strengthening the welfare state, according to Reuters.
The two candidates have pledged to rid the country of alleged corruption and improve peoples' lives, but Jugnauth hopes to retain his position mainly based on new reforms he introduced in his past two years in office such as upgrading infrastructure and passing the minimum wage bill.
Once an agricultural backwater, Mauritius has become one of the two or three richest countries in Africa, in GDP per capita terms, first on the back of tourism but more recently even more so by successfully positioning itself as a tax haven for Africa and the world.