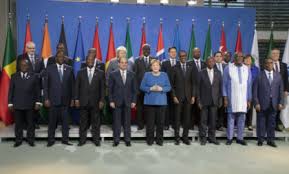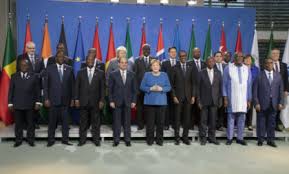 Germany is hosting this nov.19-20 the third G20 Compact with Africa Summit, meant to increase attractiveness of private investment in Africa through substantial improvements of the macro, business and financing frameworks.
Opening the summit, attended by heads of government and business from 12 African partner nations, including Morocco, Chancellor Angela Merkel insisted the continent has an "important role," offering "more chances than risks."
Acknowledging that she had visited fewer than half of Africa's 54 nations, Merkel said she was "convinced" that boosting private investment from Europe's largest economy would help the African continent to achieve a "self-supporting upturn."
Merkel stressed that the German government has introduced a number of initiatives to support private investment in Africa.
In his address before the gathering, Moroccan Foreign Minister Nasser Bourita said that Africa is a priority for his country and it is at the center of the Kingdom's foreign policy.
He noted that 2/3 of Morocco's foreign direct investments (FDI) go to Africa, making the Kingdom the second largest African investor in the continent and the largest one in West Africa.
The Moroccan King's vision regarding African policy is based on public-private partnerships, as well as on intergovernmental cooperation, Bourita said, recalling that the approach of Moroccan companies operating in the Continent (banking institutions, real estate groups or telephone operators…) is based on promoting the co-development of the continent.
Morocco is betting on a "sustainable success" Compact. The ambition of the Kingdom "is not the Compact, but Africa" he said, insisting that Africa today does not need development assistance, as much as it needs to generate its own growth and, most importantly, translate it into development.
This is also the meaning of the New Development Model sought by King Mohammed VI, "that of social prosperity, where growth, investment and development complement and improve each other but do not substitute for one another," he explained.
The G20 Compact with Africa was launched in 2017 when Germany held the G20 presidency.
It brings together reform-minded African countries, international organizations and bilateral partners from G20 and beyond to coordinate country-specific reform agendas, support respective policy measures and advertise investment opportunities to private investors.
The initiative is demand-driven and open to all African countries. Since its launch in 2017, the CwA has sparked great interest. So far, twelve African countries have joined the initiative: Benin, Burkina Faso, Côte d'Ivoire, Egypt, Ethiopia, Ghana, Guinea, Morocco, Rwanda, Senegal, Togo and Tunisia.