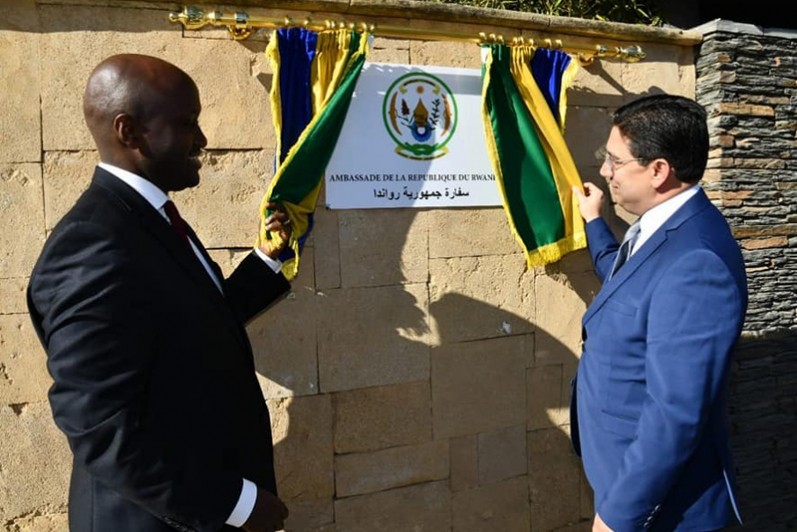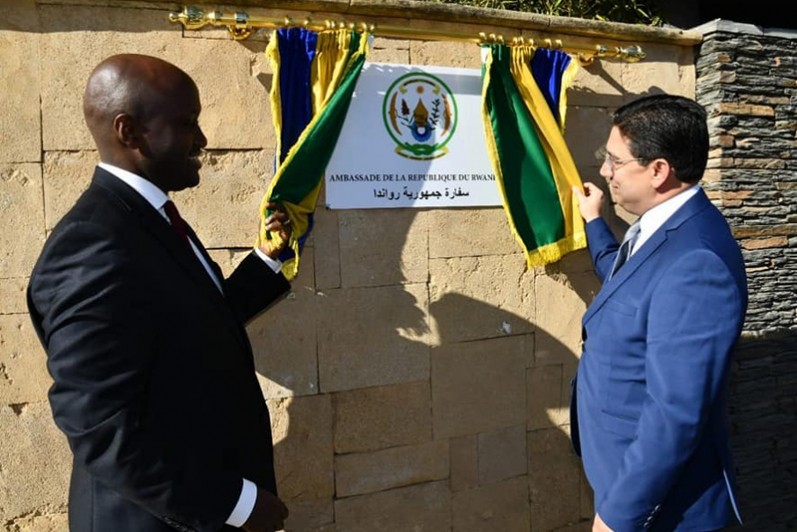 Rwanda has officially opened its embassy in Rabat this Wednesday January 15, in the presence of Rwandan Secretary of State for Foreign Affairs Olivier Nduhungirehe and Moroccan Foreign Minister Nasser Bourita.
The opening of the embassy is the normal outcome of months of blooming diplomatic relationships between the two nations.
The two countries have also agreed to establish a bilateral cooperation monitoring committee.
The monitoring committee will expedite and ensure the implementation of Morocco-Rwanda bilateral cooperation agreements that number over 30 and cover a wide range of sectors, including agro-industry, pharmaceutical industry, and the financial sector.
The committee will speed up the implementation of these agreements, as well as explore new avenues for the development of bilateral cooperation.
The two nations also aim to strengthen cooperation in matters of peace and security in the region and throughout the continent and to strengthen their multilateral cooperation within the framework of the AU and the UN.