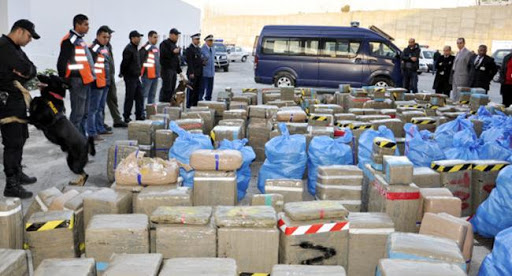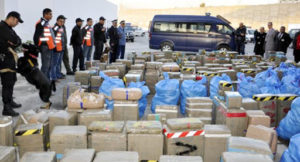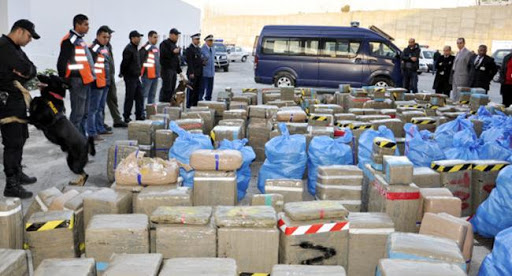 The Moroccan Police of Saharan city of Guelmim seized on Tuesday more than 7.5 tons of cannabis and arrested eight people linked to an international drug trafficking network.
The drugs were stored in several warehouses at the rural commune of Taghjijt (south-east of Guelmim) and inside a 4×4 vehicle parked in an area located 60 km east of Guelmim, says a press release issued by national police.
Four vehicles, a motorcycle, two hunting rifles, 108 cartridges and a sum of money were also seized during anti-drug operation.
A police probe is underway to identify and arrest all dealers involved in this major smuggling attempt and uncover their links with international drug cartels.