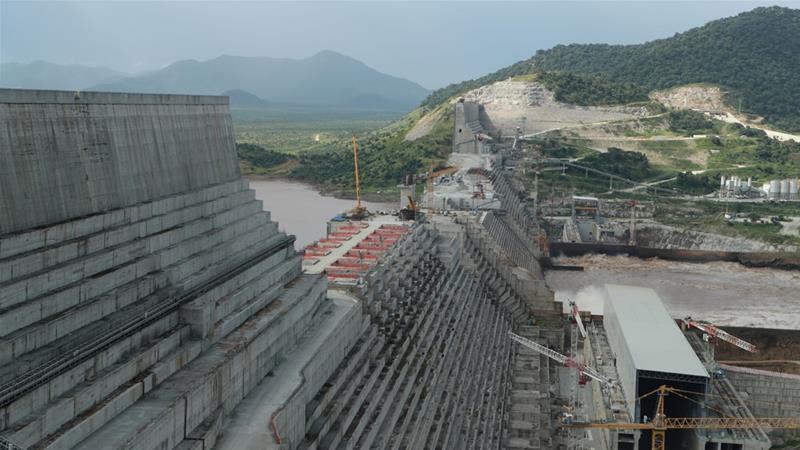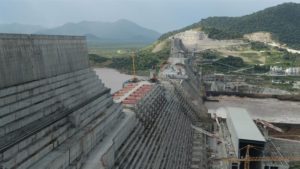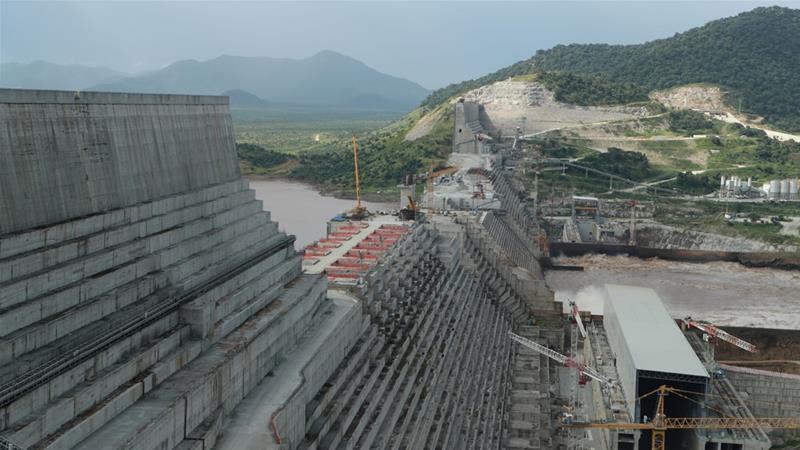 US President Donald Trump has spoken with Egypt's  Abdel Fattah al-Sisi with regard to the ongoing dispute over the Grand Renaissance Dam being built in Ethiopia
Washington has been hosting talks between Ethiopia, Egypt and Sudan – but Ethiopia skipped the latest round of negotiations last week.
The East African nation accused the US of overstepping its role as a neutral observer after the US said the dam should not be completed without an agreement.
But its foreign minister said Ethiopia would continue to attend the talks.
Upon completion, the dam will be Africa's biggest hydroelectric power plant and provide Ethiopia and some neighbors with huge amounts of electricity and energy security.
On Tuesday, during the phone conversation with Sisi, President Trump was quoted as saying he was hopeful that an agreement "would be finalized soon and benefit all parties involved".
The US says the dam should not be completed without agreement between Ethiopia, Sudan and Egypt, which relies on the river Nile for 90% of its water.
Egypt wants the filling of the dam to take place over a longer period so the river level does not suddenly drop dramatically. Ethiopia says it wants to start filling the dam in June.