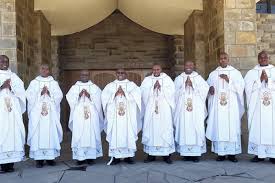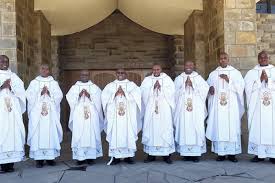 Archbishop Philippe Kpodzro, come to visit his foal, former Prime Minister Gabriel Agbéyomé Kodjo who was arrested Tuesday (April 21) was subjected to several hours of interrogation.
The former Archbishop of Lomé returned home shortly before curfew began.
Meanwhile, Bishops of the Episcopal Conference of Togo (CET) have, in a collective statement, lamented the "brutality and violence" on the part of government security agencies in the arrest of the opposition leader, Agbéyomé Kodjo and demanded his immediate release.
"The Episcopal Conference of Togo has learnt with dismay news of the arrest at his residence of Mr. Kodjo Agbeyome, on Tuesday, April 21, in circumstances of brutality and violence perpetrated by the Defense and Security Forces, who forcefully broke into his home by destroying the gate," the Bishops stated in their collectively signed letter, reported ACI Africa, a newly set up continental Catholic news agency.
The Bishops urged judicial authorities to release Mr. Gabriel Kodjo Agbeyome immediately and condemned the recurrence of violence in the management of a situation "which is above all, political."
Thirty five people were arrested on Tuesday along with Gabriel Agbéyomé Kodjo and are being held in cells at the Central Intelligence and Criminal Investigation Service since Wednesday evening.
Other members of Kodjo's movement were summoned to the intelligence and criminal investigation service (SCRIC) this Thursday 23 April.
According to a statement by the public prosecutor, Essolisam Poyodi, the arrest of Gabriel Agbéyomé Kodjo was made necessary by his refusal three times to respond to summons on the pretext of his poor health. This attitude constitutes nothing more and nothing less than contempt for the judicial authority and its auxiliaries, the prosecutor said.