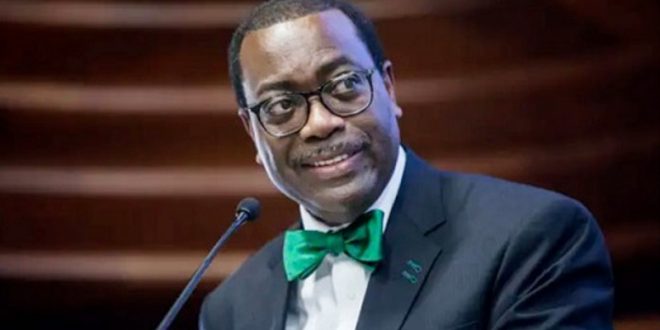 The president of the African Development Bank (AfDB), Akinwumi Adesina, who has been targeted for several months on accusations of favoritism, has just been whitewashed by an internal investigation carried out between February and April, the conclusions of which have just been revealed by Le Monde and Jeune Afrique. Akinwumi Adesina does not wish to react officially, as the report clearing him of any wrongdoing has only been communicated to the governors of the African Development Bank (AfDB).
But its conclusions have leaked to the press and they have everything to relieve him.
Several employees of the African Development Bank accused their president of not respecting internal rules, appointing relatives to certain posts and favouring Nigerian nationals. The questionable awarding of contracts was also pointed out. "Unsubstantiated, uncorroborated, unsupported", the charges against him are swept aside by the internal investigation, led by a Japanese Executive Director and Chairman of the AfDB Ethics Committee, Takuji Yano, who concluded that the complaint against Akinwumi Adesina "was not based on any objective and solid facts".
Just a month ago, Akinwumi Adesina denounced the "political" motives behind these accusations on RFI. The AfDB president could run for a second term in August.