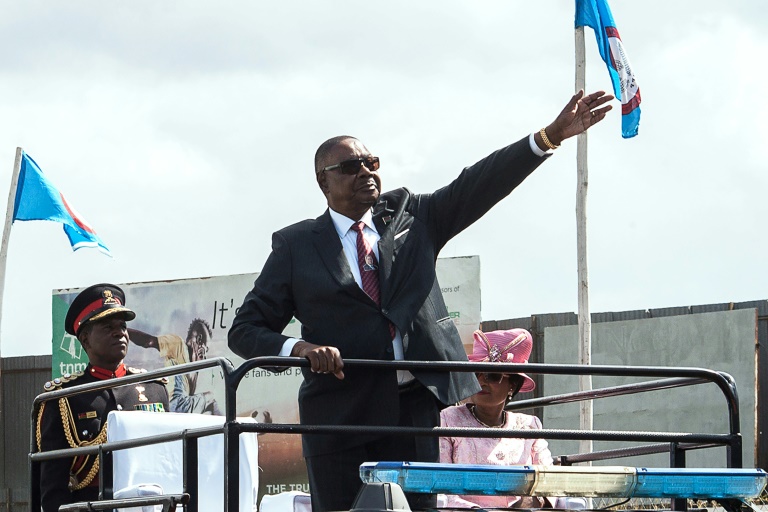 In power since 2014, Mr. Mutharika, 79, was re-elected in May 2019 for a second term in the first round of voting. He was credited by the Local Election Commission (LEC) with 38.5% of the vote, compared with 35.4% for opposition leader Lazarus Chakwera.
But in February 2020, the Constitutional Court, seized by the opposition, cancelled the incumbent's victory on the grounds of blatant fraud, a historic decision in the small southern African country's political arena.
The judiciary has confirmed the holding of new presidential elections on 2 July. On 8 May, the Supreme Court dismissed the challenge by the outgoing president elected in 2014, Peter Mutharika, to the annulment of the May 2019 elections.
According to the judges, the fraud committed during this first ballot does not allow the results to be validated. This ballot had been nicknamed in the country "Tipp-Ex election" following the use of this white corrector to change some results. The Supreme Court also confirmed that the president should be elected by absolute, not relative, majority.
Peter Mutharika, 79, has already submitted his new application. But with 38% of the vote in the 2019 election, he was only three points ahead of his main rival. For this new election, he has therefore decided to ally himself with Atupele Muluzi, the son of Malawi's former president, Bakili Muluzi.
The opposition, on the other hand, has also decided to join forces. The two main candidates, Lazarus Chakwera and Vice President Saulos Chilima, had won 35% and 20% of the vote respectively. Their alliance thus creates a new dynamic.
But there is another factor that could shake up the elections: the coronavirus pandemic. The country has banned large public gatherings, even though 43 positive cases of Covid 19 have been reported. Election campaigns and the voting process could therefore be severely disrupted by the pandemic, as has been seen in other countries on the continent.