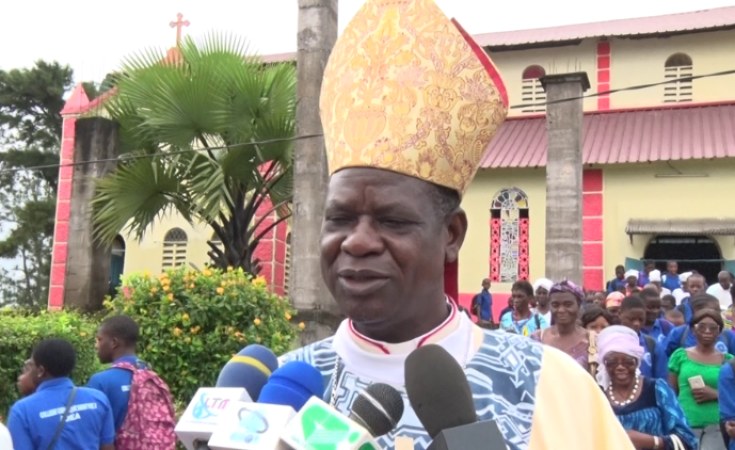 The Archbishop Kleda announces his product of which he refuses to divulge the composition. The Archbishop of Douala says he is sure of the effectiveness of his herbal drink against Covid-19, whose effects he would quickly relieve, according to its promoter, who speaks of 900 people treated and no deaths. It comes in the form of drops to be taken diluted in water several times a day. No studies have been carried out, and both the medical order and the Cameroonian Ministry of Health welcome these claims with caution. In early May, a team from the Ministry of Health came to Douala to meet the Archbishop and agreed with him to "accompany" him to "evaluate the effectiveness and safety" of his drink, explains Dr. Vanli, Director of Pharmacy at the Ministry.
At this time, no treatment has been proven effective against Covid-19. The World Health Organization says it is not opposed to traditional medicine, but it insists on the need to subject each product to rigorous clinical trials.
The Archbishop, for his part, says he is ready to provide his product free of charge to all those who would like it, and has received the moral but also financial support of many donors, anonymous businessmen and opposition politicians, starting with Maurice Kamto.
Cameroon has almost 3,000 officially recorded cases and 139 deaths from the coronavirus.