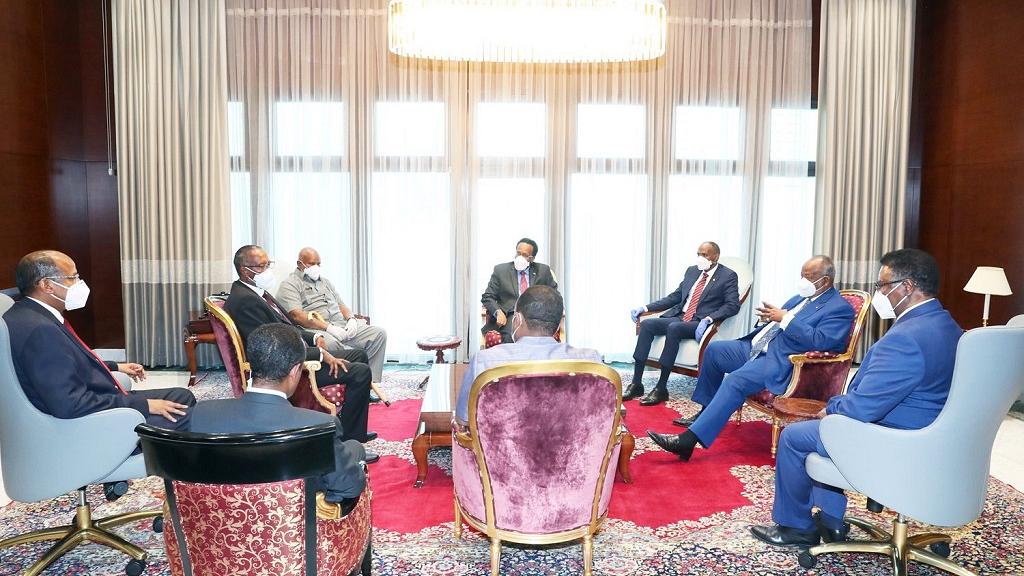 The presidents of Somalia and the former province of British Somalia that seceded in 1991, called Somaliland, met face to face for the first time on Sunday 14 June in Djibouti. Officially, it was a "consultation summit" intended, above all, to open negotiations on the conflictual relations between the two capitals.
After being greeted on a red carpet by Djibouti's President Ismael Omar Guelleh, Mohamed Farmajo, President of Somalia, and then Muse Bihbi, President of Somaliland, went to the presidential palace. The three presidents, masks on their faces, met for a long time in a private salon, then with Ethiopian Prime Minister Abiy Ahmed who has worked hard for this rapprochement.
After a symbolic ceremony to plant a tree, a plenary session was then held around a large table, in the presence of important observers such as the regional organization IGAD, the United States, Ethiopia and the European Union. The Heads of State took the floor in turn, both to clarify their position vis-à-vis each other and to affirm their desire for reconciliation.
Abiy Ahmed took the opportunity to underline the fruitfulness of the "dialogue" for development. This Summit is the launch of a process of negotiations, which is bound to be long-lasting.