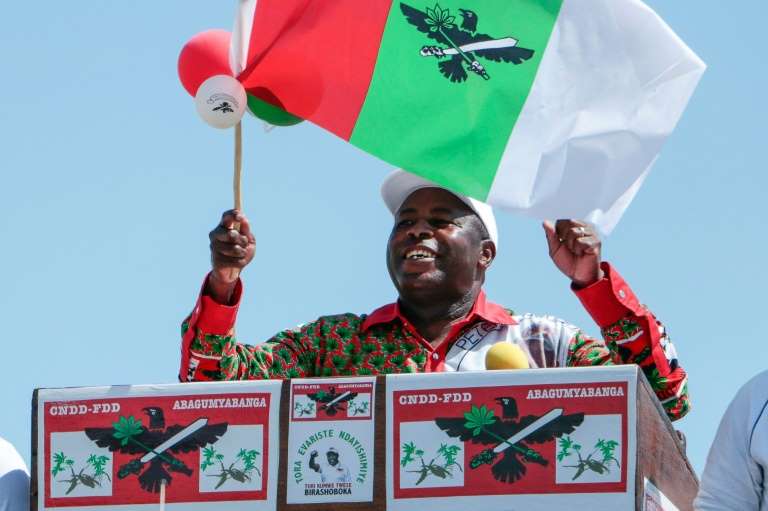 In Burundi, after the death of President Pierre Nkurunziza earlier last week, the Constitutional Court had to choose between an interim president of the National Assembly, in accordance with article 121 of the Constitution, or an interpretation of the Constitution that allows for the immediate induction of the elected president. The suspense did not last long and the Court chose the second option, which was favored by the Burundian regime.
Unsurprisingly, the Constitutional Court decided that under the current conditions, an acting president "is not necessary". The Court's main argument is that the purpose of the interim – which is to organize an early election in the event of a permanent vacancy in the presidency – no longer exists since Burundi already has an elected president. The Constitutional Court therefore ordered that General Evariste Ndayishimiye be sworn in "as soon as possible".
This decision marks the end of the uncertainty that reigned around the succession of President Pierre Nkurunziza, who died unexpectedly on Monday 8 June of 'cardiac arrest' according to the Burundian government, while many other sources speak of Covid-19. His death occurred in the middle of the electoral process, just after the disputed triple ballot on 20 May, including a presidential election, and a series of other elections, including senatorial elections on 20 July.
Pending the completion of the electoral process, the outgoing institutions remain "in office", the Constitutional Court further decided. In the meantime, the Burundian regime wants a swift swearing in of General Ndayishimiye, although the hand-over of power was originally scheduled for 20 August. The swearing-in ceremony is expected to take place early this week, probably before Thursday, a senior Burundian official said. "It is so that he will be the one to conduct the funeral of his predecessor," he said.