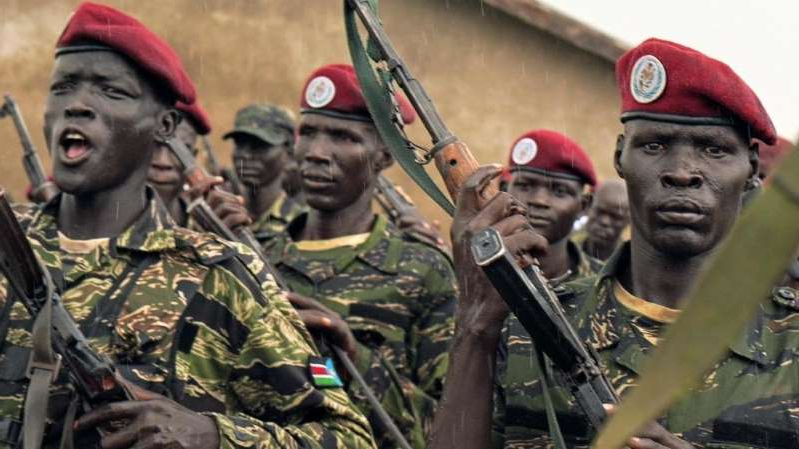 Only ten days after launching his rebel group, Kerbino Wol was killed. The former soldier who became entrepreneur and philanthropist had been imprisoned for twenty months. Released in January, he had decided early June to found a rebel group, the October 7 Movement.
Defense spokesman said he was shot dead with three fighters "when he was about to launch attacks against the army and did not want to negotiate". Thanks to information provided by Intelligence service Kerbino Wol and his group were located and attacked. Major General Lul Ruai Koang would say, they "nip this rebellion in the bud".
Kerbino Wol have fought among the rebels, served as a bodyguard and worked in intelligence. His military adventure started many years ago when he had been recruited into the Red Army, a contingent of child soldiers. At that time, he and his family were in exile to Ethiopia as the civil war against Khartoum, was going on when Sudan was still unified.
After the war, he became an entrepreneur and philanthropist. He founded KASS, now one of the country's leading security companies, employing 2,000 young people. He had opened the Nile Foundation to help southern Sudanese youth.
Kerbino Wol was arrested in April 2018, and sentenced to 15 years in prison for mutiny. But before the trial, he was held by the secret services for months without charge. Amnesty International had often denounced his imprisonment.
Finally, he was released in January under an amnesty.