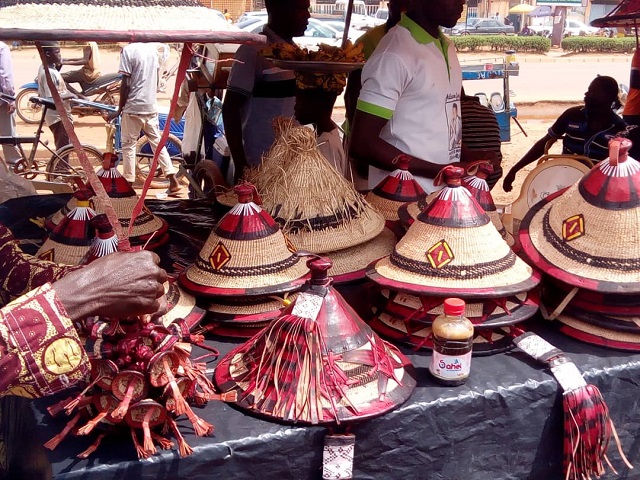 The Minister of Commerce, Industry and Handicrafts, Harouna Kaboré and the Minister of Culture, Arts and Tourism, Abdoul Karim Sango proceeded Saturday at the town hall of Saponé, to the unveiling of the label of the Saponé hat, one of the symbols of Burkinabe culture.
With the aim of promoting and enhancing the value of Burkinabè local products, the Government of Burkina Faso, through the Ministry of Commerce, Industry and Handicrafts, has taken measures to protect local products, including the Saponé hat, against counterfeiting and fraud.
"The Saponean hat must be easily identifiable and recognizable. This must be done by a graphic element of such a nature as to allow its recognition on the national and international market by any consumer," said the Minister in charge of handicrafts Harouna Kaboré.
In Saponé, the town where these straw hats are produced, the craftsmen welcome this process and hope to benefit greatly from it.
"This graphic element should also help to enhance the value of the hat and enable consumers to identify it in accordance with the requirements of the label's specifications and rules of use, while at the same time limiting the risks of confusion, copying or illegal reproduction," he continued.
According to Mr. Kaboré, the Saponé hat is an art object, which, beyond its origin, has become a symbol of the Burkinabe culture, an instrument of national pride for every Burkinabe, especially in its traditional dress, both inside and outside the country.