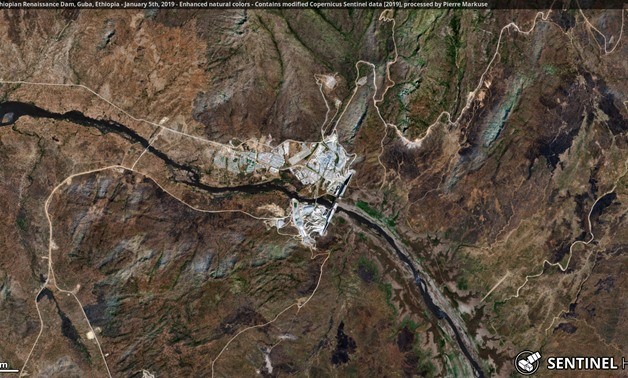 Tripartite negotiations have quietly resumed on the Renaissance dam in a rather peculiar context, after a week of violence in Ethiopia. The negotiators had agreed to meet again on Monday 6 July in plenary session, after a weekend in which the three countries concerned maintained their positions.
While Ethiopia was still taking stock of the deadly violence following the assassination of singer Hachalu Hundessa, talks with Egypt and Sudan resumed via video conference on Friday. A first resumption session was organized by South Africa and the African Union, with 11 observers, including the United States and the European Union, in attendance.
There was no progress on Friday or Saturday, according to the ministers present. On Sunday, the international mediation therefore discussed separately with the three countries, again by video conference. On Monday, a plenary session once again brought everyone together. The mediators then presented their own proposals for resolving the points of disagreement.
The three countries directly concerned – Ethiopia first, Egypt, of course, and the Sudan – had not spoken since 17 June.
The deadline is approaching to reach an agreement on the exploitation of the water of the Nile, as agreed at the last minute ten days ago, thanks to the intercession of South African President Cyril Ramaphosa.
The state of the negotiations is due to be reviewed by the African Union in a week's time. Ethiopia has suggested that it is ready to start the controversial phase of filling the reservoir, but has not specified a date.