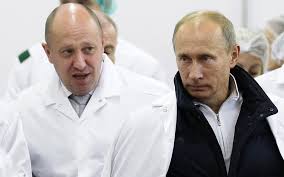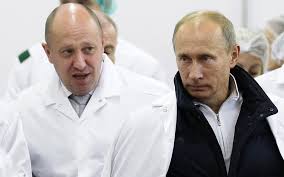 The US treasury has decreed sanctions against several Russian officials and entities linked to Yevgeny Prigozhin, a close associate of Vladimir Putin, who has already been pinned in the 2016 US elections on social networks.
This time, Washington is sanctioning eight targets: three Russians and five companies, all suspected of helping Yevgeni Prigozhin to circumvent the sanctions with actions carried out in particular in Sudan.
The US Treasury says it wants to prevent Yevgeni Prigozhin's interference with the ongoing political transition in Sudan and allow the government to regain control of its national wealth.
The Russian would use several companies to circumvent the sanctions already taken by the Americans against him.
These companies have reportedly, among other things, allowed him to carry out dollar transactions. Between 2018 and 2019, three entities based in Asia have reportedly facilitated a hundred transactions on behalf of Prigozhin, for more than 7 million dollars.
The Treasury lists two movements of funds enabling him to continue his activities in Sudan. First, the exploitation of gold mines, granted in 2017 by Omar al-Bashir, a business managed through a Sudanese front-company.
Washington also points out the presence of Wagner, the very opaque paramilitary company whose mercenary traces can be found in the country and elsewhere on the continent.
The former hot dog salesman, nicknamed "Putin's chef", is also said to have run disinformation campaigns on the Internet. Influential programs turned against the revolution, in order to protect former President Bashir before his fall.
The assets of the eight targets, allegedly held by Americans, are now frozen. No American has the right to collaborate with them. Foreigners who do so will also be subject to action, Washington warns.