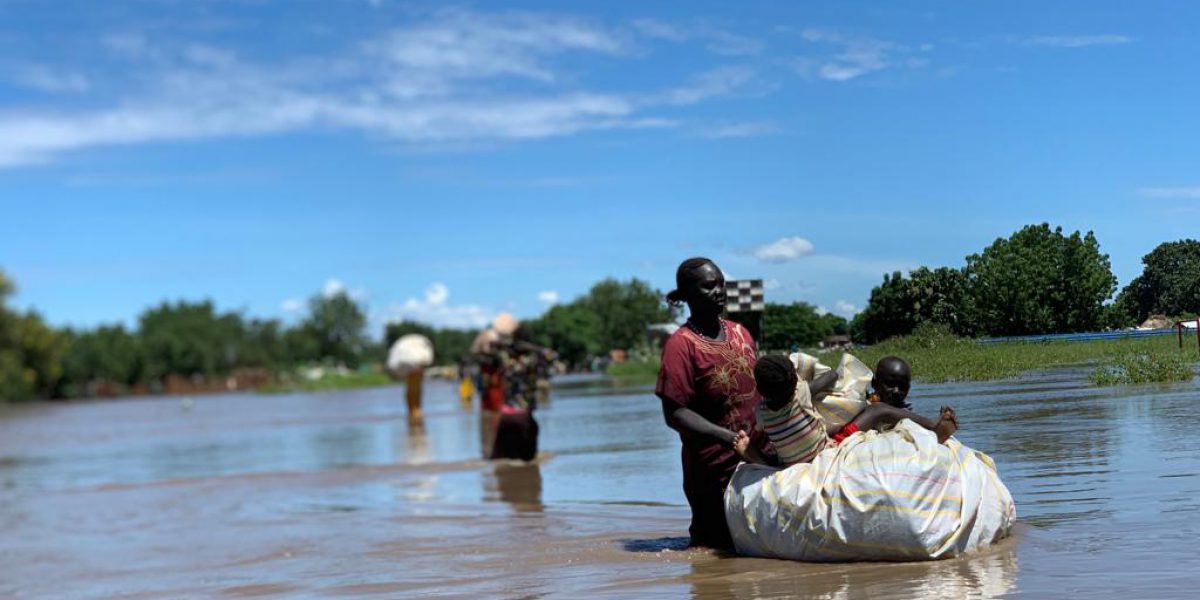 Heavy rain and severe flooding in Maban, South Sudan, last week have caused severe damage to camps for refugees and internally displaced persons, where JRS serves. The floods have destroyed housing, roads, and schools and have left many people in search of dry ground.
With water levels rising higher than a meter, more than 200,000 people are estimated to have been affected in the region; causing large displacement of the local host and refugee communities. Additionally, significant damage to livelihood assets, food crops, and livestock has diminished the communities' ability to effectively start to recover.
Extensive infrastructural damage to bridges and roads has prevented humanitarian access to communities whose livelihoods and day-to-day survival is primarily dependent on humanitarian assistance.
All humanitarian actors, including JRS, have reported serious flood damage within their own office compounds, warehouses, and staff housing facilities. Many of the facilities that JRS uses are also damaged, with student learning and sleeping areas among the worst affected.
JRS's work in Maban includes training for teachers, school materials, a day care for disabled children, home visits, counselling, and emergency assistance. JRS Maban also coordinates social centres for refugee women, providing them opportunities to learn tailoring, life skills, and to receive psychosocial support.