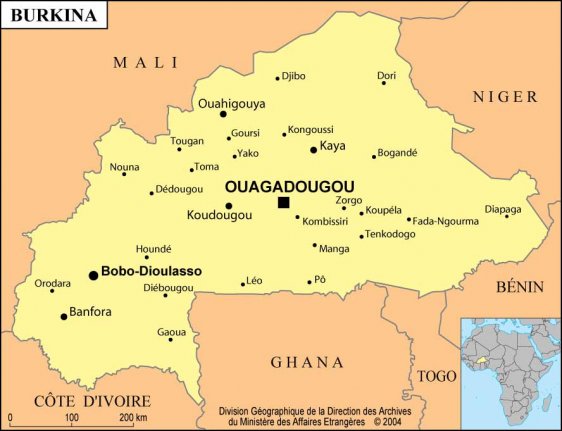 The Grand Imam of Djibo, the capital of Soum province in the Burkinabe Sahel, was abducted by armed men on Tuesday, according to corroborating sources.
It was on his way back from Ouagadougou that an armed group stopped the public transport bus in which the imam of Djibo Souaibou Cissé, aged over 70, was travelling.
The attackers searched the bus and checked the identities of the passengers before leaving in the company of the Grand Imam, who is also the president of the Muslim community of Djibo.
According to testimonies, the town of Djibo has been difficult to access for several days, after armed groups blockaded a few kilometers from the town.
Armed men systematically carry out checks of the Burkinabe national identity cards (CNIB) of all coach passengers.
The chief of the village of Nassoumbou was also abducted on the same route by informants. More than two weeks after this abduction, the population is still without news of him.
As a reminder, the first kidnapping in the town of Djibo dates back to 2015 with that of a Romanian man working on a mining site.
The imam had also escaped an assassination attempt in May 2017. Shots were fired at his home and he escaped unharmed. It was after this event that he was placed under the protection of the gendarmerie until the beginning of this year when the protection was lifted without explanation. "A dozen gendarmes stood guard in front of his courtyard, checking the identity of all persons entering. But we didn't think that this would be lifted all of a sudden," explains one of Imam Souaibou Cissé's sons.
The Burkinabe authorities have so far not communicated about this abduction, which took place two weeks after that of the head of the village of Nassoumbou in the same conditions and on the same road.