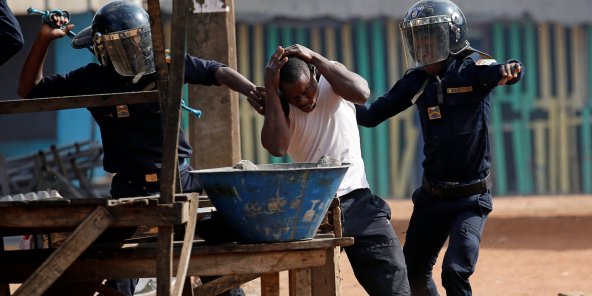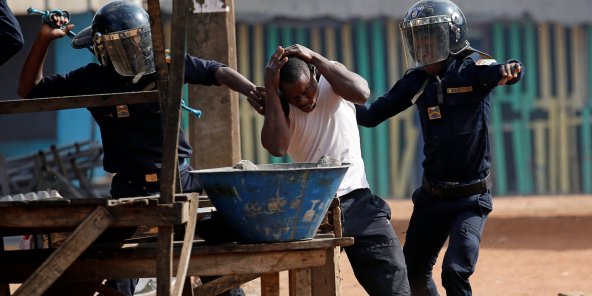 Demonstrations erupted in Abidjan and the interior of the country following the candidacy of President Alassane Ouattara for the October election. The opposition party PDCI even speaks of nearly 90 people injured in the town of Daoukro alone.
Groups close to the opposition had again called on civil society to protest throughout the country. However, the government banned all unauthorized demonstrations in the wake of this call. As a result, the day was still full of incidents, following those on Wednesday and Thursday that left four people dead.
The situation degenerated into clashes with the police or supporters of President Ouattara, resulting in casualties in Daoukro, where PDCI and RHDP headquarters were ransacked, and in Bonoua, where a police station was burned down. Kobenan Kouassi Adjoumani, spokesman for the ruling party, issued a warning.
"We asked our activists to stay calm. Côte d'Ivoire is our child. I know people are jealous when they see all the achievements that are being made. They want to see them crumble. But we are not going to give this opportunity to people who are lawless».
According to the Rally of Houphouëtists for Democracy and Peace (RHDP), President Ouattara's party, this violence is part of an opposition strategic plan. It calls for an investigation to arrest the sponsors and perpetrators. Arguments that are contested by the opposition.
Head of State Alassane Ouattara, who had announced in March that he would not stand for re-election, justified his candidacy by the death of the candidate nominated by his party, Prime Minister Amadou Gon Coulibaly, citing a "case of force majeure".
The Ivorian constitution limits the number of presidential terms of office to two. But according to the interpretation of the government, the president, who was elected in 2010 and is completing his second term, has the right to stand for re-election because the adoption of the new Basic Law in 2016 has reset the countdown to zero.
The violence did not prevent the RHDP from announcing on Thursday that it would be officially invested as a candidate on 22 August at a large rally in Abidjan.