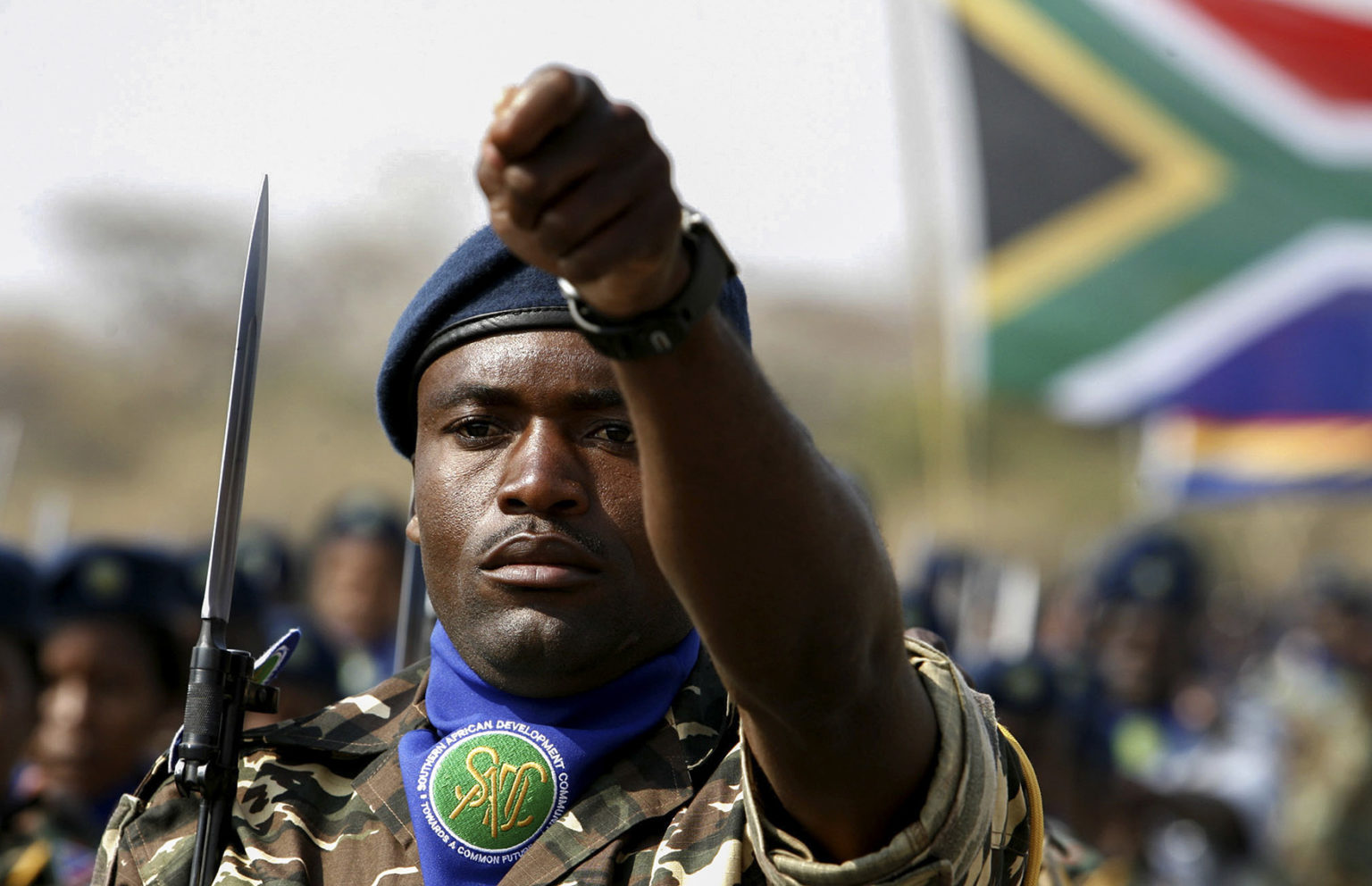 Southern African heads of state are meeting in a virtual summit on Monday 17 August. At the centre of their concerns: the terrorist threat in Mozambique. On Wednesday, jihadists seized the port of Mocimboa da Praia, strategic for the immense liquefied natural gas (LNG) project of the region, one of the biggest investments in Africa, in which notably the French group Total is participating. The attack is testing the response capabilities of southern African countries.
SADC expressed concern about the jihadist phenomenon, which has been active for the past three years in northern Mozambique, near the border with Tanzania. The regional organization now intends to step up its efforts since terrorists have seized the port of Mocinboa da Praia, a strategic location for international hydrocarbon companies that intend to extract large quantities of liquefied natural gas in the future.
This time the policy of burying one's head in the sand will no longer work. Those called Al-Shabaab have been conquering cities in Cabo Delgado province for the past three years. Few regional players were interested in this terrorist phenomenon in northern Mozambique. Not even Mozambique, which officially recognized their presence only 4 months ago.
The horizon is getting darker for this future gas Eldorado since the jihadists took over the town of Mocimboa da Praia, which is home to gas installations.
The SADC must react and first and foremost the big brother South Africa. However, it is unlikely that Cyril Ramaphosa will send soldiers, experts say. They are in fact already deployed in the country to manage the health crisis.
The SADC heads of state are meeting today to discuss whether or not to send troops to help the Mozambican government, a promise made in April but never materialised until now.