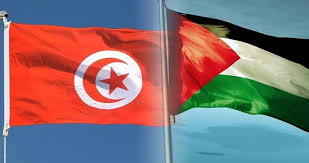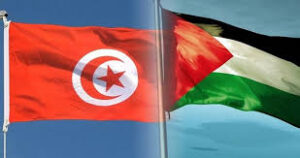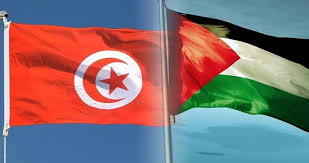 Tunisia's President Kais Saied Wednesday voiced solidary with Palestinians noting that his country "will never accept turning the Palestinian right into a simple commodity" in reaction to last week peace deal between Israel and the UAE.
"I don't want to talk about a Palestinian cause, it is rather a Palestinian right," the Tunisian leader stressed during a meeting with the Palestinian envoy to the North African country, Hayel Fahoum.
The meeting came amid the shockwaves created by the peace deal between Israel and the UAE. US President Donald Trump last week announced the deal normalizing ties between the two Middle Eastern countries.
UAE has become the third Arab country to recognize Israel after Egypt and Jordan. As part of the deal, Israel vowed to scrap its annexation plan of the Palestinian West Bank.
Palestinian President Mahmoud Abbas rejected the deal and slammed the Gulf country arguing that it is not qualified to speak for Palestinians.
Saied refused to use the term normalization because the concept does not exist, Webdo Tunis reports.
Early this week, the Tunisian parliament condemned the peace deal stressing that it trespasses the right of the Palestinian nation.