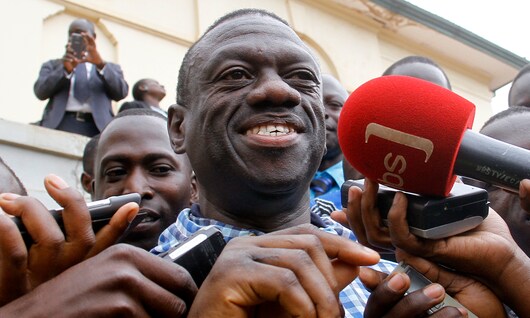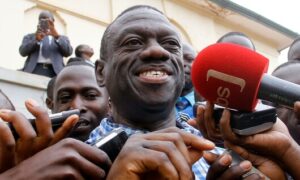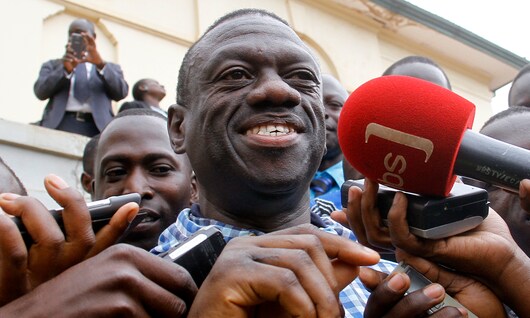 While Uganda's President Yoweri Museveni was nominated by his party at the end of July to be its candidate in the presidential election to be held in early 2021, his historic opponent Kizza Besigye, revealed his intentions on WednesdayAugust 19.
Kizza Besigye, a four-time disappointed candidate, announced at the headquarters of his party, the Forum for Democratic Change (FDC), that he would not be a candidate in the coming elections.
In front of influential party members, activists and journalists who came in large numbers, Kizza Besigye announced he will not be a candidate in 2021 for the presidential election.
"This is my humble decision… We discussed it at length with my colleagues so that someone would lead Plan A and they would leave Plan B to me. Never imagine that I could leave the fight," he said.
Kizza Besigye did not give any details on plan, but he expressed skepticism about the upcoming electoral process.
''Believe me, this country will never be free even if the election commission announces in Kololo that there is now a new winner, who is not Museveni," he continued. Those who are waiting for the day when Museveni comes full of good will and returns the power, the day Museveni will come humbly and thank the Ugandans for all the things they have done for him, that day will not come. "It is our duty to make sure that he leaves power, whether he likes it or not. »
This withdrawal could favor a rising figure in the opposition, the popular singer Bobi Wine, who has already declared his candidacy on his side.
Uganda has not witnessed a peaceful transfer of power since independence from Britain in 1962.