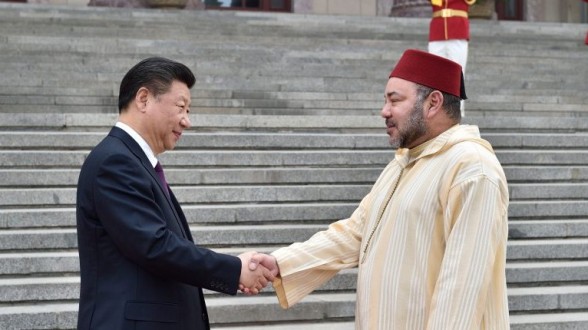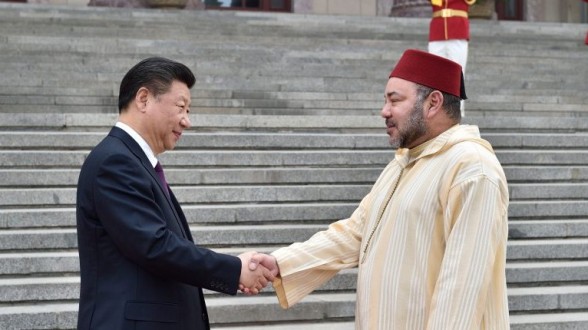 Partnership between Morocco and China in the fight against the coronavirus pandemic was among the major topics discussed during a telephone conversation held on Monday between King Mohammed VI and president Xi Jinping.
The phone call was an occasion to thank China for its support to the strong preventive measures taken by Morocco to prevent the spread of covid-19 with medical equipment, screening tests, sharing of data and expertise, said a statement released by the Royal Office.
The two Heads of State also discussed the future stages of cooperation between Rabat and Beijing in the fight against coronavirus pandemic.
The telephone conversation is "part of the friendly relations between the two countries, reinforced by the Joint Declaration on Strategic Partnership, signed by King Mohammed VI and President Xi Jinping during the Royal visit to Beijing, in May 2016", added the press release issued by the Royal Office.
During their phone call, the two Heads of State also reviewed bilateral relations in all fields, namely political dialogue, economic cooperation, cultural and human exchanges.
Morocco is taking part in phase 3 clinical trial of a COVID-19 vaccine developed by state-owned pharmaceutical giant, China National Pharmaceutical Group (Sinopharm).
In return for its participation in the final stage of testing of the Chinese experimental vaccine, Morocco will be among the first countries to receive sufficient doses for the immunization of its citizens against the coronavirus.
According to the Moroccan Health Minister, thanks to the exchange of experiences and expertise with Chinese doctors and consultants in this field, Morocco will gain the know-how that would enable it to produce a vaccine probably very soon.
In Morocco, covid-19 has so far infected 61,399 people, killed 1,111 while 46,355 others recovered.