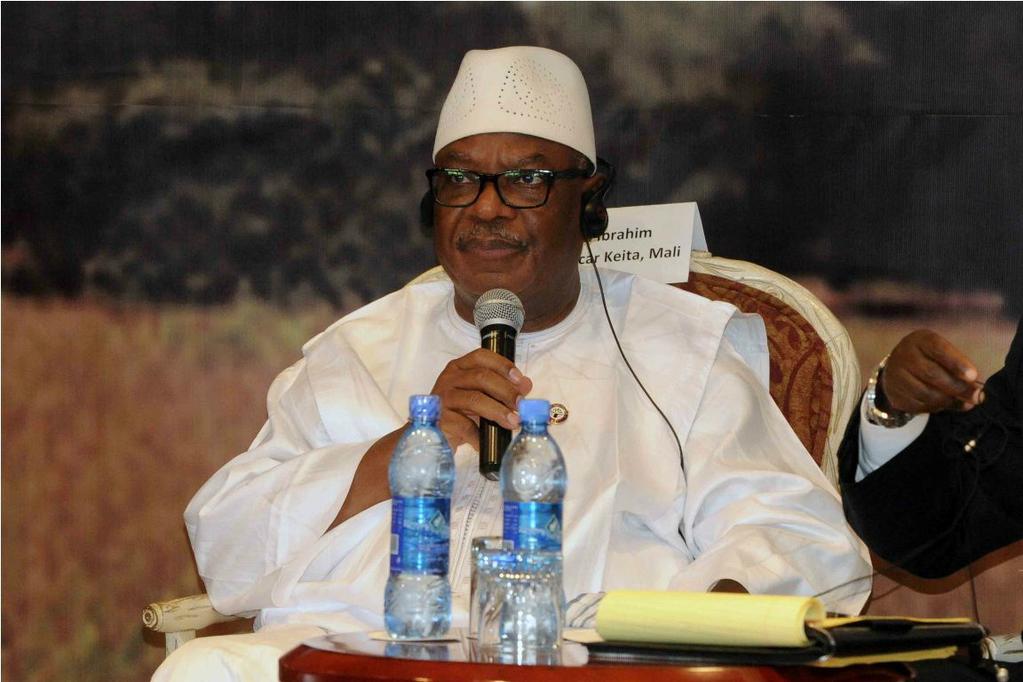 The National Committee for the Salvation of the People (CNSP), the body set up by the perpetrators of the August 18 coup d'état against President IBK, continues to be structured. Several appointments were made at the time former President Ibrahim Boubacar Keïta was admitted to hospital.
The junta takes its bearings, settles in. It has just made a series of appointments decided by its military command. Among these appointments: that of a special advisor to the head of the junta, in charge of information and communication, Cheick Oumar Traoré. He is a consultant.
Another civilian was appointed: Dr. Youssouf Coulibaly, special advisor to the head of the junta, in charge of legal affairs. On the military side, it is General Souleymane Doucouré, the former boss of the current junta spokesman, who becomes Secretary General of the Ministry of Defense. A new Chief of General Staff of the Armed Forces has also been appointed: General Oumar Diarra. The junta also made changes in other key positions in the army and general intelligence.
Meanwhile, the deposed and resigned president, Ibrahim Boubacar Keïta, is in hospital. According to his relatives, the former president has been admitted since Tuesday evening in a clinic in Bamako. A series of checks has begun, including X-rays. IBK should, according to his relatives, return home in the afternoon of this Wednesday.
But at 75, he is not in great shape. Another source close to the clinic said that his condition may eventually require several days of hospitalization and appropriate care. The former Malian president has had a transient ischemic attack, this source confided, adding that "it's an alert, but for the moment he is recovering quite well".
A few months ago, he was discreetly admitted to a hospital in Abu Dhabi, United Arab Emirates, where he was reportedly operated on. Since mid-August, he had been expected at the same hospital for a necessary medical check-up, but was unable to make the trip. Since last week, there has been talk of his departure abroad, particularly for medical treatment.