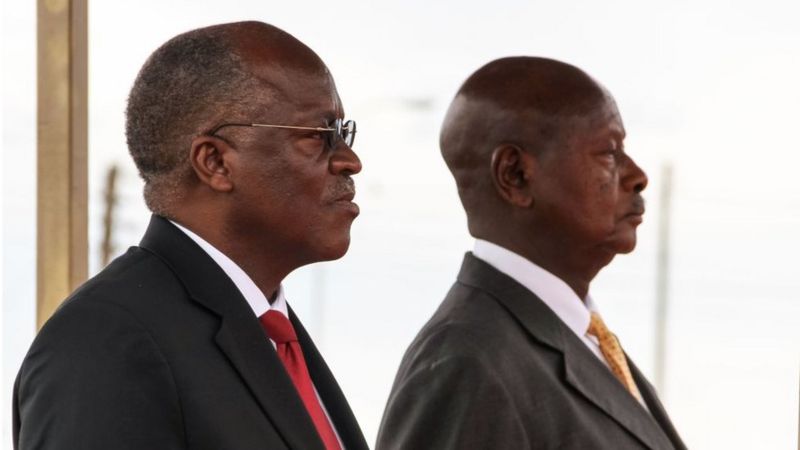 It is a project feared by some for its consequences on tens of thousands of people who will have to be displaced and its impact on the environment, but desired by the Ugandan and Tanzanian leaders for its economic benefits. This Sunday, September 13, the presidents of the two countries signed an agreement on the construction of a pipeline of more than 14,000 kilometers to transport oil extracted from the Lake Albert region.
Tanzanian President John Magufuli talks in particular about an agreement that will "not only create jobs, but also promote regional cooperation and economic development in the areas crossed by the pipeline. "More specifically, the Tanzanian authorities estimate that 10,000 jobs will be created by the construction of the pipeline.
Work will begin by the end of the year. Ugandan Head of State Yoweri Museveni said he wants to work "quickly to launch this project". The pipeline will link the fields discovered in 2006 near Lake Albert in Uganda to the port of Tanga in Tanzania, close to the Kenyan border.
But many NGOs denounce the consequences of this project on the populations and the environment. This is notably the case of Oxfam, which estimates that 14,000 households will lose their land because of the construction of the pipeline.
According to Rashid Bunya of the Ugandan human rights NGO FHRI, "after almost two decades of oil exploration, many communities fear that the worst is yet to come. "Associations also denounce the repercussions on "extremely sensitive" ecosystems. The oil reserves extend over several national parks, including Murchison Falls, Uganda's largest park.