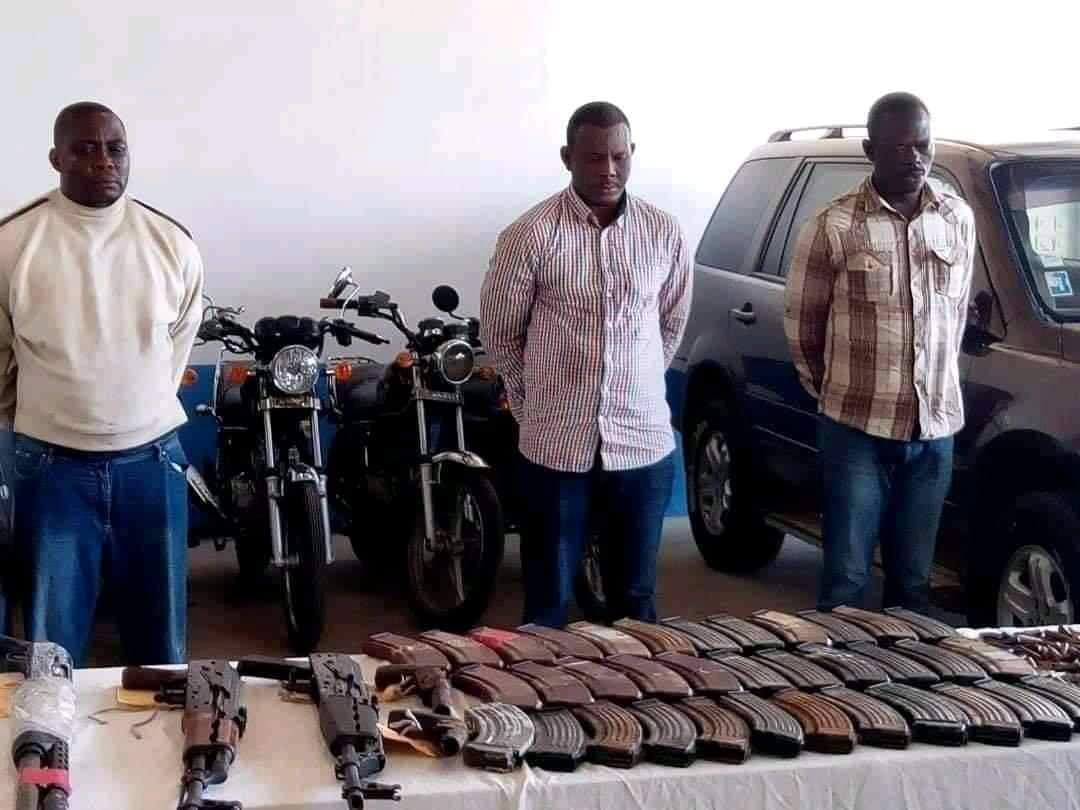 Delinquents of various nationalities from a network of robbers were arrested by police on September 13. They are accused of having stolen between 2019 and 2020, several hundred million CFA francs during several robbery and armed robbery operations. Among them is a convicted robber who has just been released from prison after serving 20 years in prison for intentional homicide.
They are three: a Nigerian, a Nigerian and a Togolese in the hands of the police. They are part of a network that has been operating in Lomé for several months. Between January 12, 2019 and August 26, 2020, they committed 10 armed robberies in the capital. Their victims were targeted economic operators, companies, or traders that they knocked unceremoniously.
The last attempt to take these three was on the evening of Sunday, September 13, when four individuals armed with AK 47 rifles, hammers and crowbars burst into a transport and money transfer company in the large Lomé market. According to the director of the police, Yaovi Ekpaoul, the manager, they knocked out the cashiers and took away about 27 million CFA francs.
In their retreat, one of the thugs, a Nigerian, who had just served 20 years in prison for intentional homicide, was subdued by the police with the help of the population, while he was trying to escape by firing more shots. The two other members of the network will be arrested during the investigation with weapons and ammunition found in their homes.