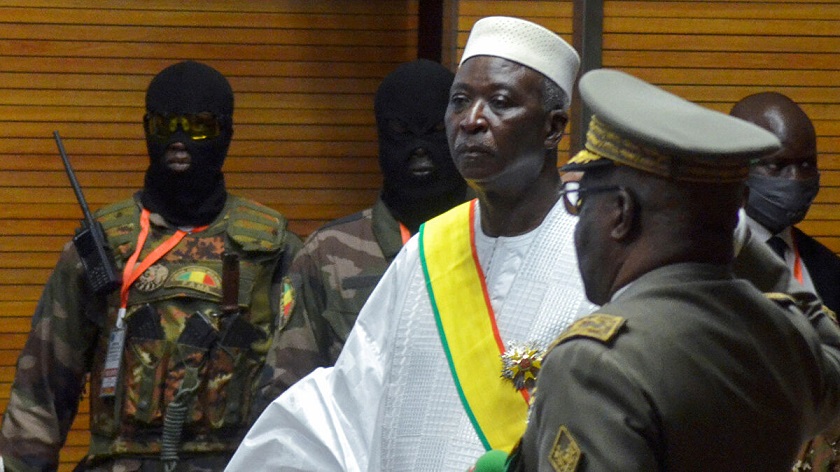 The charter that will organize the transition for the next 18 months was published on Thursday, October 1 in the Official Gazette. The document takes into account a primordial requirement of ECOWAS on the prerogatives of the transitional vice-president, Colonel Assimi Goïta, head of the junta.
Contrary to a previous version of the transition charter, the one published in the Official Journal this Thursday does not mention that the vice-president can assume the functions of transition president in case of force majeure. The Malian junta thus renounces one by one a capital prerogative of its leader, Colonel Assimi Goïta, number 2 of the transition. This is an essential requirement of ECOWAS for the lifting of sanctions.
But the devil is in the details. Article 7 of the charter, which defines the powers of the vice-president in charge of security and defence matters, does not, however, expressly state that the vice-president may not sit in the presidential chair under any circumstances. The duration of the transition is set at 18 months, according to the text, which states that the president and vice president will not be eligible for presidential and legislative elections at the end of the transition.
The modalities for the creation of the National Transitional Council, the legislative body, are also set out in Article 13. The Council will be composed of 121 members. A military or civilian will be elected to head it. But ECOWAS also called for the dissolution of the junta. On this point, we will have to wait. The charter specifies that it will remain there until all the organs of the transition are in place.