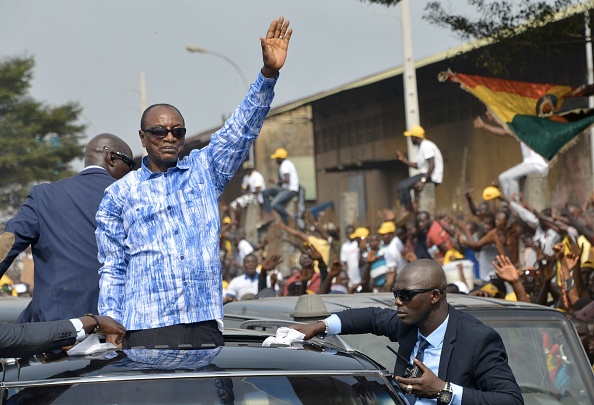 Representatives of the United Nations, the African Union and West African countries have been on mission in Conakry since Thursday, October 1. They welcomed the assurances of President Alpha Condé, candidate for a controversial third term, for a peaceful election. This visit comes in the midst of the electoral campaign, with the presidential elections scheduled for October 18. The mission began consultations with the actors of the Guinean crisis.
At the end of an audience with Alpha Condé at the presidential palace, the representatives of ECOWAS, the African Union and the United Nations, on a joint mission to Conakry, expressed their satisfaction after the assurances of the Guinean President to organize, on October 18, a peaceful and free ballot.
In mid-afternoon, the mission received the Ceni. "It was essentially to come and inquire about the progress of the work. Also to know what remains to be done, possibly if the Ceni has requests or solicitations, that it is able to bring this to the attention of these emissaries," explains Mamady Kaba, spokesperson for the Ceni.
In the early evening, during another meeting with the National Front for the Defense of the Constitution, the atmosphere was quite different. Faya Millimono, one of the leaders of the FNDC (National Front for the Defense of the Constitution): "We now understood that ECOWAS is now the union of heads of state, especially for ECOWAS on the Francophone side. We told them that if there is a military coup d'état, it is they who have been complicit and that they would be prevented from coming here to tell us what they said to the Malians".
The mission's objection is to achieve "a free, peaceful and transparent election," according to Ghanaian Foreign Minister Shirley Ayorkor Botchway.