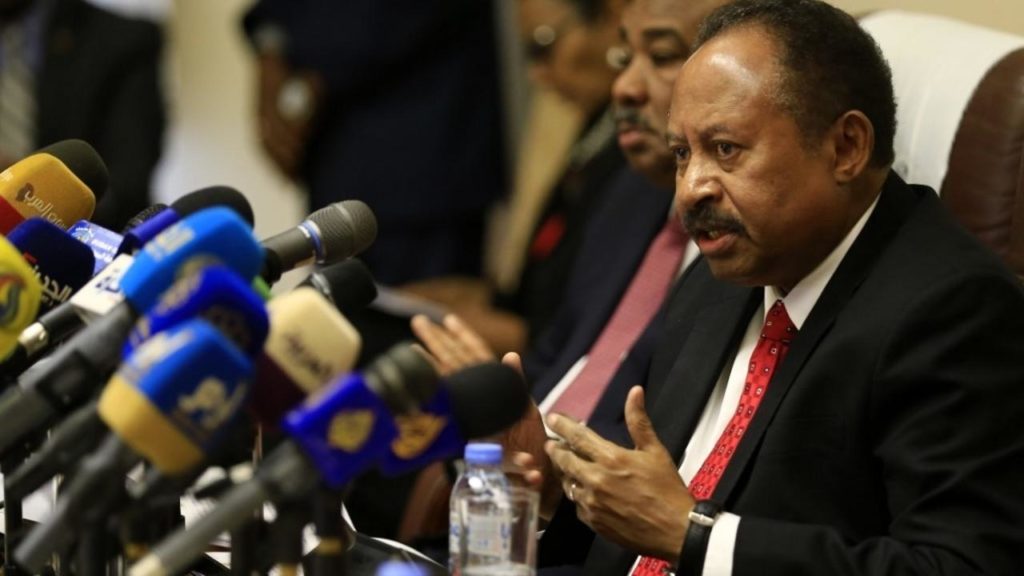 Following the signing of peace agreements with some armed groups last weekend, negotiations continue with the two major rebel movements that were not signatories to the text. Much remains to be done to get Khartoum to reach an agreement with the two movements absent from Juba, the movement of Abdelaziz al-Hilu and the Darfurian movement Abdelwahid el-Nur.
Prime Minister Abdullah Hamdok reiterated this on Sunday, after the signing of the Juba agreements. One of his most important tasks now is to find common ground with the important rebellion of Abdelaziz al-Hilu, with whom discussions are already well underway. But also with that of Darfurian Abdelwahid el-Nur, who is still resistant.
The Sudanese Prime Minister's wish was publicly shared by the head of the joint UN-AU mission in Darfur, South African Jeremiah Mamabolo, on behalf of UN Secretary-General Antonio Gutteres. And by Western chancelleries, who know that a partial peace agreement would be precarious.
In fact, a delegation from the Forces for Freedom and Change, the civilian component that led the revolution and shared power with the military, met with al-Hilu in Juba on Sunday. Formal talks are expected to begin in late October, according to the South Sudanese mediator. According to a diplomatic source, they are working on establishing a mechanism to remove obstacles to a comprehensive negotiation, including other actors. Implied: also making room for Abdelwahid el-Nur and his movement.
For this is the main obstacle. El-Nur still refuses any discussion with Khartoum, without the situation on the ground having changed. Even if it means getting into trouble within his own ranks, where signs of dissent have multiplied in recent months.