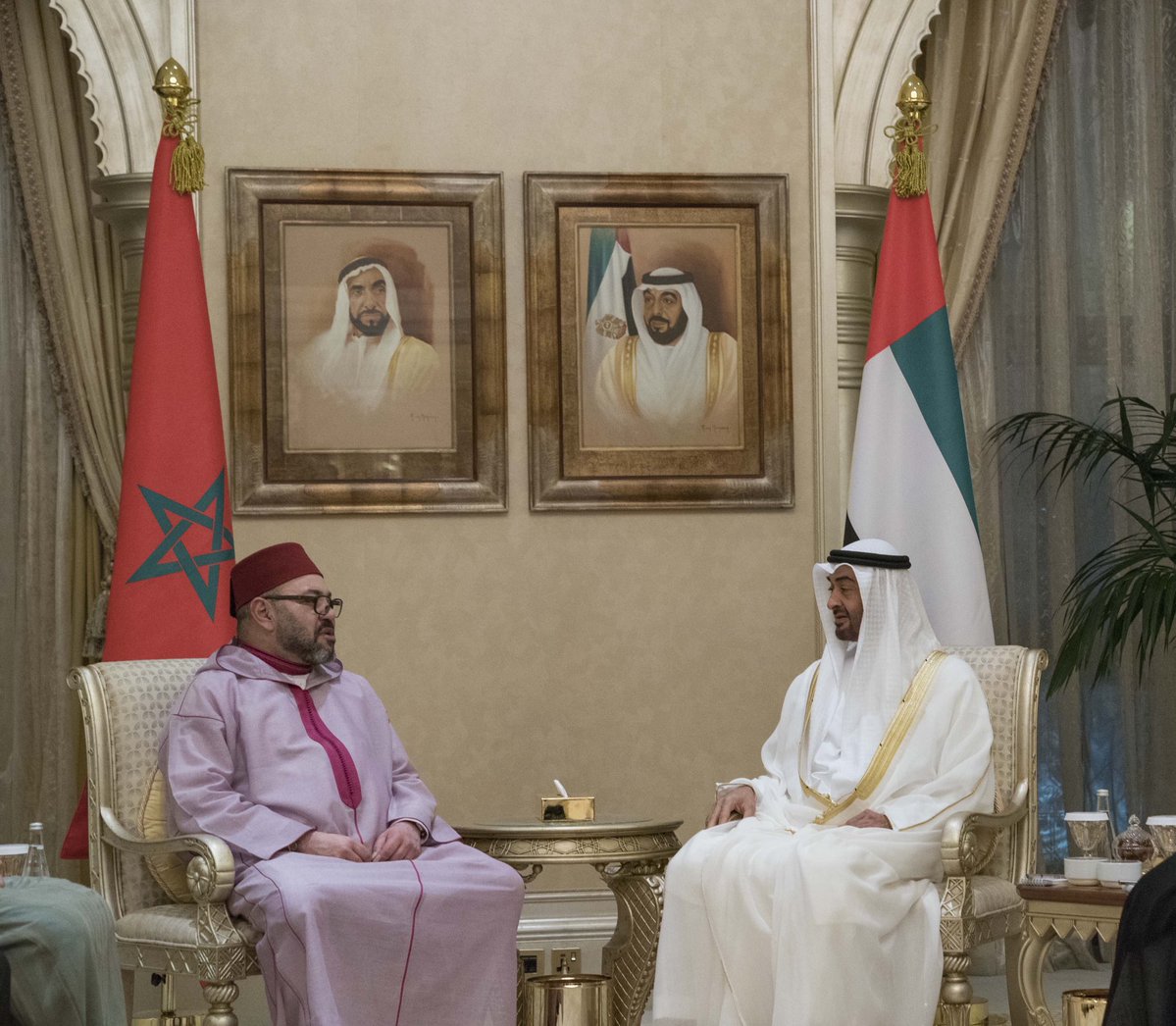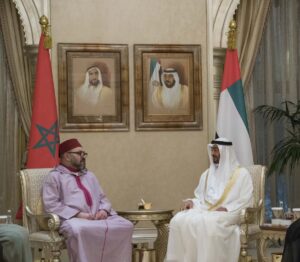 The UAE will open a consulate in Laayoune in a move that signals strong ties of brotherliness and firm support for Morocco's territorial integrity, the Royal Cabinet said in a statement.
The decision came after a phone conversation between King Mohammed VI and his Brother Abu Dhabi Crown Prince Deputy Supreme Commander of the Armed Forces of the UAE Sheikh Mohammed Ben Zayed Al-Nahyane.
"During this call, HH the Crown Prince of the UAE informed HM the King of his country's decision to open a Consulate General in the city of Laâyoune, in the southern provinces of the Kingdom," the Royal Cabinet said in a statement.
"This telephone conversation is part of the permanent coordination and consultation between the leaders of the two countries reflecting the depth of the bonds of sincere brotherliness and mutual affection that unite them, and it falls within the framework of the relations of fruitful cooperation and efficient solidarity which binds the Kingdom of Morocco and the sisterly State of the United Arab Emirates," said the statement.
On this occasion, the King recalled that the UAE has taken part in the Green March through which Morocco recovered the territory from colonial power, Spain.
He expressed heartfelt thanks and high esteem to the UAE Crown Prince for "this important historic decision in support of the territorial integrity of the Kingdom on this part of its territory."
the King also "voiced his deep pride at the decision of the Emirates as the first Arab country to open a Consulate General in the southern provinces of the Kingdom, a decision which embodies its steadfast position in the defense of the legitimate rights and the just causes of Morocco."
UAE's decision is unprecedented. The Gulf country becomes the first  Arab League member to envisage opening a mission in the Moroccan Sahara.
The move is a blow to Algeria, another Arab League member, which has rejected its neighbor's sovereignty over the territory.
Algeria has been lending support to the Polisario, a separatist movement claiming  the independence of the  territory.
The UAE's move thus wins a major support for Morocco's proposal for an autonomous status for the territory as part of efforts to settle the dispute under the aegis of the  United Nations.
The move also comes amid growing support for Morocco's sovereignty over the southern provinces.
Zambia and Eswatini opened consulates in Laayoune on Tuesday after inaugurating a day earlier their embassies in Rabat.
Since the end of last year, fifteen African countries have opened consulates in the Saharan cities of Laayoune and Dakhla.