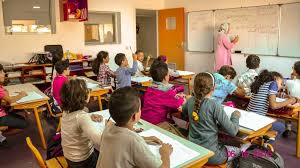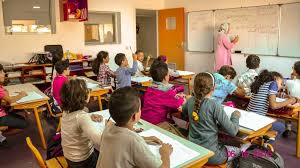 Over 140,000 Moroccan Students have left private schools and enrolled this year in Public schools after the covid-19 health crisis had forced some independent schools to shutdown due to incurred financial losses.
In a presentation before the parliamentary education committee, Saaid Amzazi, Minister of National Education, said last year 52,000 students switched to public schooling but this year, their number surged to record levels as 68 schools have permanently closed after facing tough financial times amid economic fallout from the coronavirus pandemic.
This exodus is also triggered by the coronavirus impact on households' revenue as well as the low quality of private school teaching.
Many already indebted middle class families see in public schools a chance to save money.
According to local press reports, some private schools were unable to pay staff, teachers and other daily expenditures. In a bid to survive, some private schools decided to raise tuition, prompting an uproar and anger of parents who requested a refund of some services that their children did not receive during the lockdown, including bus fees and activities.
Over 8.7 million Moroccan students (primary, secondary & university) have resumed their schooling this academic year 2020-2021. Currently, there are more than one million students in 5,828 private schools, while about another one million students have chosen this year remote learning to out of fear of the coronavirus.