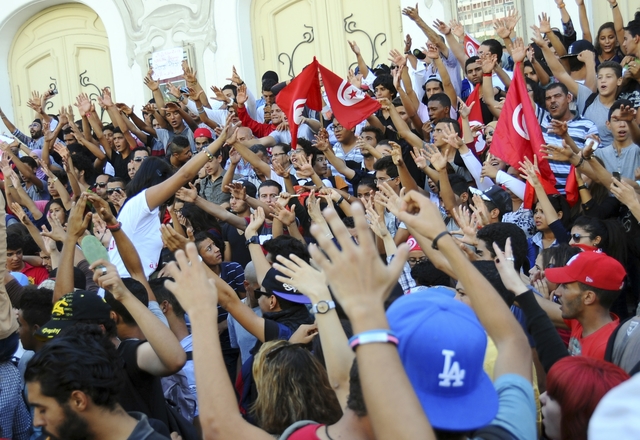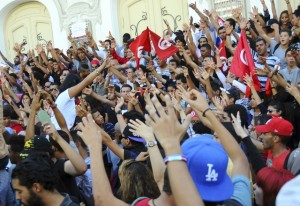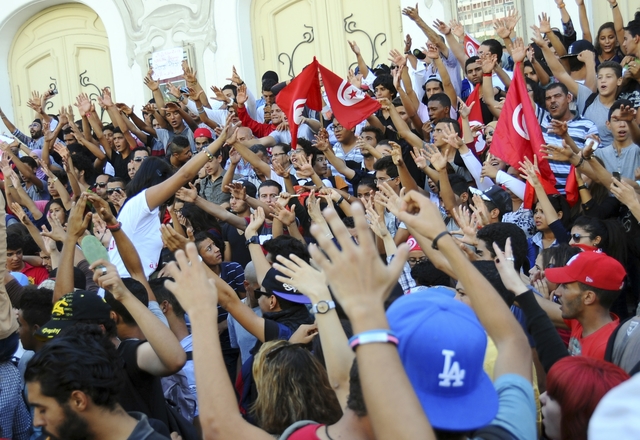 Tunisia could be opening another new chapter in its revolutionary experience after the agreement between the government and opposition parties seems to be falling apart. National dialogue talks between the parties will begin today. Thousands of anti-government protesters took to the streets alleging that the government doesn't want to leave power. Prime Minister Larayedh has called for a "compromise" out of the crisis.
An agreement stating that the government should resign in three weeks, which falls on the end of this month, was agreed upon. A caretaker government should take over from the government and organize elections under an independent electoral commission. Ennahda claims that the countdown could only begin when the national dialogue kickoffs. These claims have angered opposition camps.
In a televised message to the nation, Larayedh urged all political parties "to work on reaching compromise" at the talks which began on Wednesday. He called on the constituent assembly to complete the constitution draft after several delays.
The Prime Minister's plea did little to stop thousands of protesters to gather on central Habib Bourguiba Avenue. They chanted anti-government slogans and called for his government to step down.  Chants such as : "The people want the fall of the regime," "Get out," "No going back," and "Government of traitors, resign!," were heard. Major clashes have not been reported.
A pro-government demonstration was programed by the League for the Protection of the Revolution but didn't take place.
The demonstrations could heighten the tensions and put pressure on political parties during the talks regarding national dialogue.
Tunisia was hailed for its handling of the revolution but political assassinations and economic crisis have derailed it from a stable democratic transition. Other regional countries have seen their transition marred with bloodshed and intense violence.