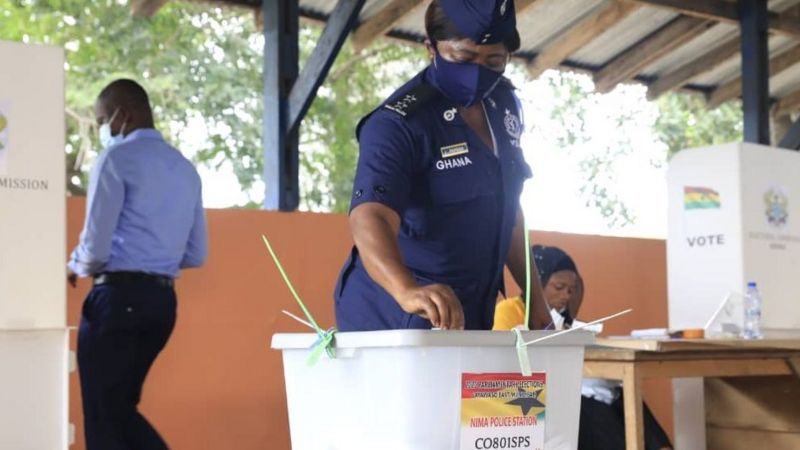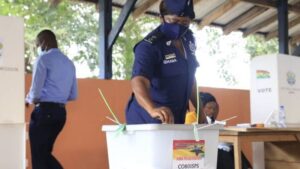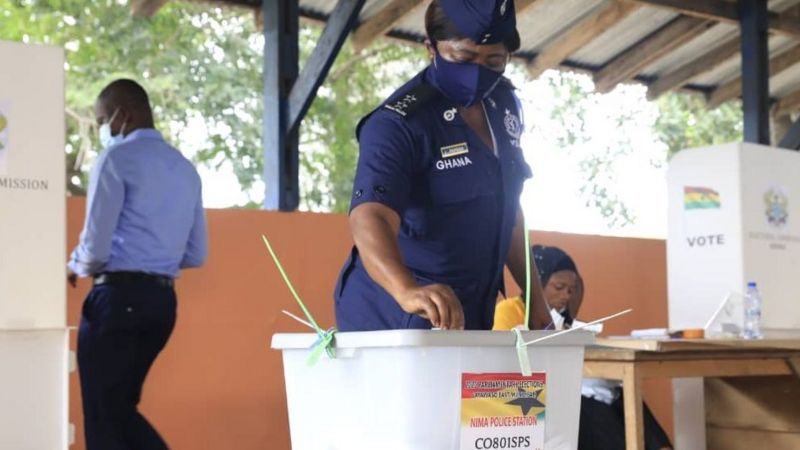 Polling stations opened on Tuesday 1 December for workers mobilized for the elections: soldiers, assessors and journalists. All those who will not be able to vote on the day of the presidential and legislative elections on 7 December were therefore able to cast their ballots during this early voting which took place in a calm atmosphere.
Dressed in uniform or in civilian clothes, soldiers queued up under a blazing sun at this open-air polling station in Accra. For Tacey, a young man in his thirties, voting is a civic duty.
"We think it's necessary because maybe whoever is in power doesn't meet our expectations or maybe we would like them to do more for us". However, it is out of the question for this young soldier to be too eager to give up her choice of candidate. "Ah no, please, I can't answer for security reasons, and besides I'm not alone here».
In the queue: firefighters, immigration officers, and journalists. About 100,000 people voted in advance. A vote that, for Ashanti Frimpong, an assessor in an office, reinforces Ghana's reputation. That of a cradle of democracy in Africa. "Every time we vote, everyone goes to the polls without hesitation. What matters to me is to have a peaceful election. We want the winner to be declared without a hitch so that all of Ghana wins and not just one political party».
Twelve candidates are in the running, including incumbent President Nana Akufo-Addo and his main rival and predecessor John Dramani Mahama. The election promises to be close, as evidenced by the large number of election posters of the 2 main candidates trying to convince the remaining undecided.