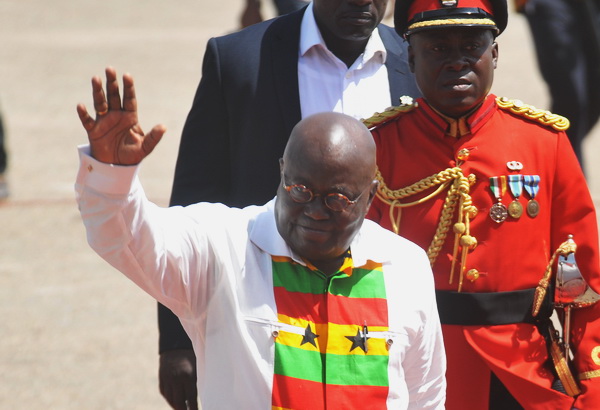 Outgoing Ghanaian President Nana Akufo-Addo was re-elected in the first round, according to provisional results announced Wednesday evening in Accra by the Electoral Commission. The head of state won over his rival John Dramani Mahama with 51.59% of the vote against 47.63%.
Nana Akufo-Addo was re-elected on Wednesday 9 December against his historic political rival John Mahama, whom he was facing for the third time, after an extremely close ballot. The Head of State, leader of the New Patriotic Party (NPP) won 51.59% of the vote against 47.36% for the opposition candidate of the National Democratic Congress (NDC), announced Jean Adukwei Mensa, chairman of the Electoral Commission in a video broadcast live on social networks.
It took 48 hours instead of 24 to announce the results. The President of the Commission apologized for the anxiety this expectation may have caused. Even if the suspense lasted until the end, in the end there were no great surprises. Partial figures released in the local media already gave incumbent President Nana Akufo-Addo the winner, but the opposition maintains that it has won a majority in Parliament with 140 seats out of 275.
Also in the legislative process, the ruling party has indicated that it will challenge the results in 2 of the 5 most contested regions. A legal battle is therefore expected in the Supreme Court.
Twenty years ago, Nana Akufo-Addo was Minister of Justice, first, and then Minister of Foreign Affairs. As leader of the New Patriotic Party (NPP), he ran for the 2012 presidential election. He lost to John Mahama, before getting his revenge four years later.
Nana Akufo-Addo, reappointed for a second and final term, is a 76-year-old former lawyer, a Francophile, a pure product of the Ghanaian aristocracy.