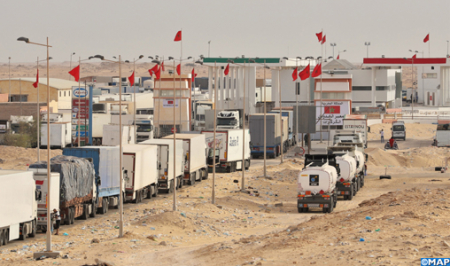 The government of Switzerland has reiterated its firm support to a political, just, lasting and mutually acceptable solution to the Sahara regional conflict.
The Swiss Federal Council (Government) is "convinced that only negotiation will lead to a just, lasting and mutually acceptable political solution", said foreign minister Ignazio Cassis at the National Council (lower house).
On Nov.13, the Moroccan army has secured the southern border crossing point of El Guerguarat and restored the free movement of people and goods between Morocco and Mauritania after three weeks of obstruction by the Algeria-backed polisario militiamen.
Following the developments in El Guerguarat, Bern has called for maintaining the 1991 UN-sponsored ceasefire agreement and voiced readiness to continue to host the UN-led dialogue process initiated in 2018 in Geneva, Cassis recalled, affirming that the UN "is the central actor in this issue".
On Wednesday, Portuguese foreign minister Augusto Santos Silva praised the restraint shown by Morocco in the El Guerguarat crisis and its commitment to the ceasefire in the Sahara.
During a telephone conversation he had with Moroccan peer Nasser Bourita, Mr. Silva hailed Rabat 's commitment to a political solution in the Sahara under UN aegis.
Several other European, Arab, African, Caribbean and Latin American countries have also expressed support and solidarity with Moroccan action to end to Polisario provocations and obstructions of traffic and trade between Morocco, Mauritania and Sub-Saharan countries.